How Can Virtual Leadership Make Employees Happy?
Leading through a pandemic creates challenges due to restrictions on non-virtual socializing, on person communication and operating in a familiar business environment.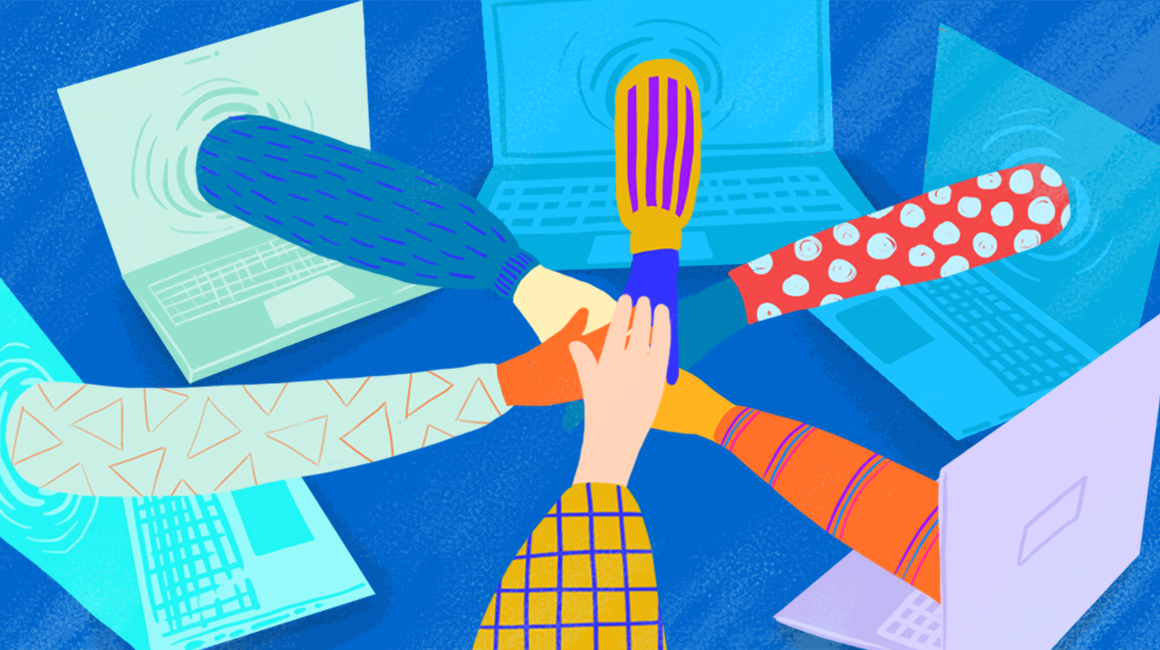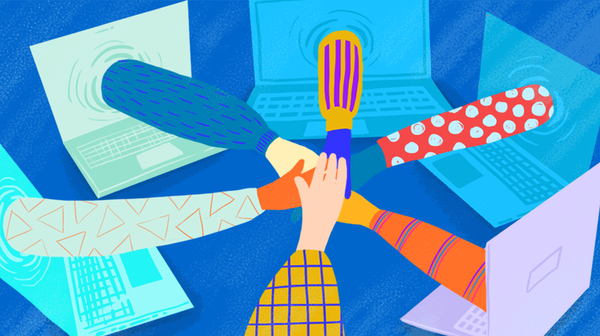 Leading through a pandemic creates challenges due to restrictions on non-virtual socializing, on-person communication, and operating in a familiar business environment. The current business landscape is going through the unheard-of disruption.
Apart from the case of force majeure, the massive growth of virtual employees that reached 7 million of the US remote workers in 2020, drives the shift to working remotely and being managed virtually.
Hence, it sets out the demands for virtual leadership skills as they guarantee to make a positive impact on workplace morale and personal productivity inside remote teams.
How can businesses ensure they have the right virtual leadership in place? Below, we discuss:
the difference between virtual management and virtual leadership
indicators of a good leader
ways to navigate virtually for the successful leading.
Virtual Management vs. Virtual Leadership
It is a common truth that a good leader is always a good manager.
This statement can be stretched to a virtual level as well. In addition to abilities typical of a manager (plan, organize, coordinate) performed in a case of virtual collaboration via assisting software, a virtual leader while meeting all the expectations of a good manager can also achieve business goals on a more profound level by knowing how to inspire, motivate and drive performance of the team in long-term perspective.  
The key to leading remote teams successfully requires more than just project management knowledge. While the efficiently organized managerial processes are without a doubt fundamental for collaboration, consistency and growth are linked in domains of:
roles within a team that leaders know how to define for each and every member
contingency plans for each goal
provision of monitoring progress and giving adequate feedback
trust that leaders know how to gain, build and maintain
implementation of strategy through consistent tactical actions
creation of new business lanes aimed at growth
definition of metrics of measuring performance
establishment of ethical and moral positions.
Under the conditions of professional isolation, it is essential that a leader delivered a protocol defining what is allowed or banned making the list short and clear to leave more room for encouragement and initiative.
What Good Virtual Leaders Do For Their Employees
Currently, most leaders face the necessity of a redistribution across skillsets, demonstrating an alignment of skills essential within the virtual workspace.
In virtual environment, it is vital that a leader focuses on:
challenging the team through recognizing people's strengths
encouragement of feedback
addressing concerns at early stages
preventing issues by application of 'estimate-and-forecast' skills.  
One of the examples of the best leadership is the Prime Minister of New Zealand Jacinda Ardern whose impeccable style of handling the recent crisis gave the name to 'empathy-first' Jacinda Method recently described by The Atlantic:
Her messages are clear, consistent, and somehow simultaneously sobering and soothing. And her approach isn't just resonating with her people on an emotional level. It is also working remarkably well.
Exceptional leaders easily strike the balance of personal qualities and managerial skills that translate into employees' trust. Good virtual leaders know how to provide a vision for growth of both businesses and individuals through support in the virtual environment.
The set of skills required for effective virtual leadership is somewhat similar to the set of traditional skills we expect in good leaders in general but with accentuation on:
turning challenges of remote work into opportunities
making best of technology advancement to create the meaningful presence.
With that being said, there are 4 major factors to regard for successful virtual leadership.
Communication
Identical to a non-virtual environment, virtual business landscape thrive with the communication lines being effective.
To maintain proper channels of connection, leaders leverage technology to enhance communication and take a balanced approach between not overbearing their team members and providing full-time support for consistent engagement of employees. With the limited ways to show appreciation, encouragement through effective communication can make a considerable impact on employees' morale and creativity.
To make communication more interactive, virtual leaders pay great attention to making meetings more engaging. Virtual settings imply that all the participants are equal contributors. Hence, there are more opportunities for discussions and proactive communication.
It leads to reducing anxiety and giving your team a greater sense of control. Learn how to virtually engage with your teams:
Team communication should be via a unified platform that everyone uses.
You will have more influence by listening to people instead of telling them what to do.
Diversify ways of your employees's digital engagement.  
Optional, to look your best in video calls, find practical tips here.
Self-Motivation  
Good leaders being deeply involved in production maintain self-motivation through expansion of their expertise and building confidence while performing representative and executive functions.  
Taking pride in what you do proves to be effective technique that drives performance and creates foundations for better team collaboration.
Giving employees a sense of belonging and feeling proud of their work can bring perfect solutions for maintaining motivation in the virtual environment.  
Another way to take leadership to a virtual level is to incorporate learning into routine. Being indispensable for self-development, learning can greatly benefit remote team collaboration.
Leaders scheduling growth-producing activities and engaging their teams can capture the business and growth insights, and achieve better results. Reading and discussing work-related content mentally stimulates the brain, helps improve memory and master new skills.
Technology for Liberation  
Words such as "respect", "inspire" and "proactive"appeared between 1,000 and 3,000 times in the #WFH tweets, indicating a positive response to the concept of working from home over the course of the pandemic.
Accepting the idea of a virtually-adopted mindset lets leaders explore new options in navigating through the challenges of virtual leadership and developing new collaborative scenarios.  
When employees are provided with right technology they accomplish routine activities easier. To build the best toolbox, leaders explore diverse market offers of external tools for:
keeping communication fluid
distributing employees' workload  
creating accountability of work time.  
In particular, time programming tool like TMetric allows employees to keep track of their work hours automatically, which improves accountability, facilitates decision-making and minimizes admin remote routine.
Putting time accountability into the center of digital ecosystem and applying time trackers, a leader loses no time on getting overview of work progress in the virtual surrounding. With time metrics, leaders can easily evaluate their own managerial skills in communication the deliverables of projects to the employees while they also get the clear picture of work results in terms of income and time utilization.  
Work Life Balance  
In order to lead through times like this, both employees and leaders require resilience, innovation, and balance. High level of performance results from all these factors with the ability to maintain work life balance as the top tier of success in remote mode.
The promotion of wellness in conceptualizing work life balance gradually comes to the forefront in building virtual leadership strategies. The initiatives range from basic activities like taking a walk to yoga or art therapy, and other online solutions.

Walking sorts out our thoughts and improves mood in addition to relaxing our mind. In the broader context, the idea is to take any activity implying a digital detox as it helps employees keep balance and recharge by disconnecting from the screens.
Leaders that virtually encourage their employees to take care of themselves, build foundations for more commitment by removing the competition of priorities off the plate.
To Conclude
The recent global experience made lots of leaders go virtual and be experimental while adjusting to the changed routines of their employees. Making best of flexibility that will mark its strong presence in a post-pandemic world demands from leaders the virtual leadership skills and collaborative awareness. Leadership in its core is all about bringing best out in your employees, and leading virtually might make it a challenge.
Incorporating communication software, maintaining motivation for delivering best results, and finding new ways of balancing work and life represent the incomplete list of items on the extensive virtual agenda but with building a proper strategy and leveraging technology, leaders can achieve relatedness that makes employees feel purposeful, competent and connected.