The Insider's Guide On Productivity Planners
Though paper productivity diaries remain popular, paperless productivity planners prove higher effectiveness. Find what top 10 automated planners will bring your productivity to a new level with a guarantee.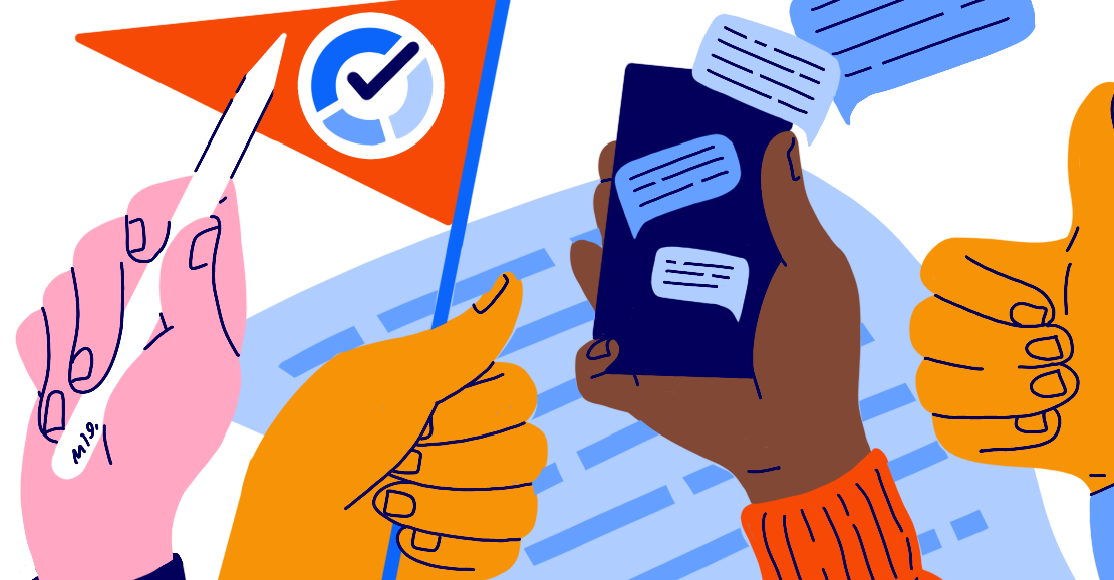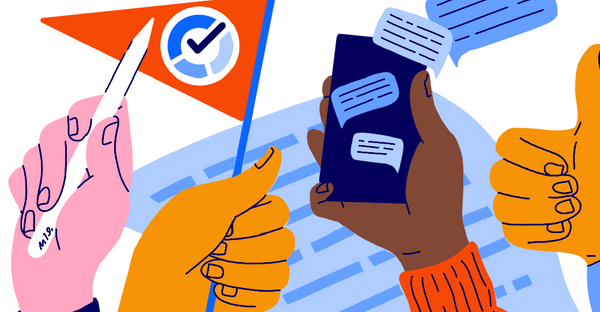 Mistakes in planning can cost the success of the launched project. Indeed, smart planning determines a  lion's share of project success in terms of how efficiently:
deal with task dependencies
achieve project completion in time
track productivity for further analysis and upgrade of our work methods.
Hence, choosing the best way of planning is essential for achieving project goals.
What is a Productivity Planner?
A productivity planner is a logbook that allows keeping track of users' tasks and schedules. Productivity planners are a great way to stay on top of meetings, projects, and tasks without feeling bogged down by lengthy to-do lists.
Organizers, planners, and calendars combine to make up the most effective productivity planners. These devices help you manage your tasks in a well-defined and strategy way.
Though paper productivity diaries remain popular, online productivity apps and productivity planners prove higher effectiveness. They combine the best features of traditional planners with the advantages of accelerated velocity and more options for easy-to-achieve task management.
Using productivity planners is similar to managing by hand with the added value when it comes to:
keeping tasks accessible from multiple devices
tracking productivity
identifying distractions
going paperless.
Below, you will find the top 10 productivity planners you can start applying for your projects without fail.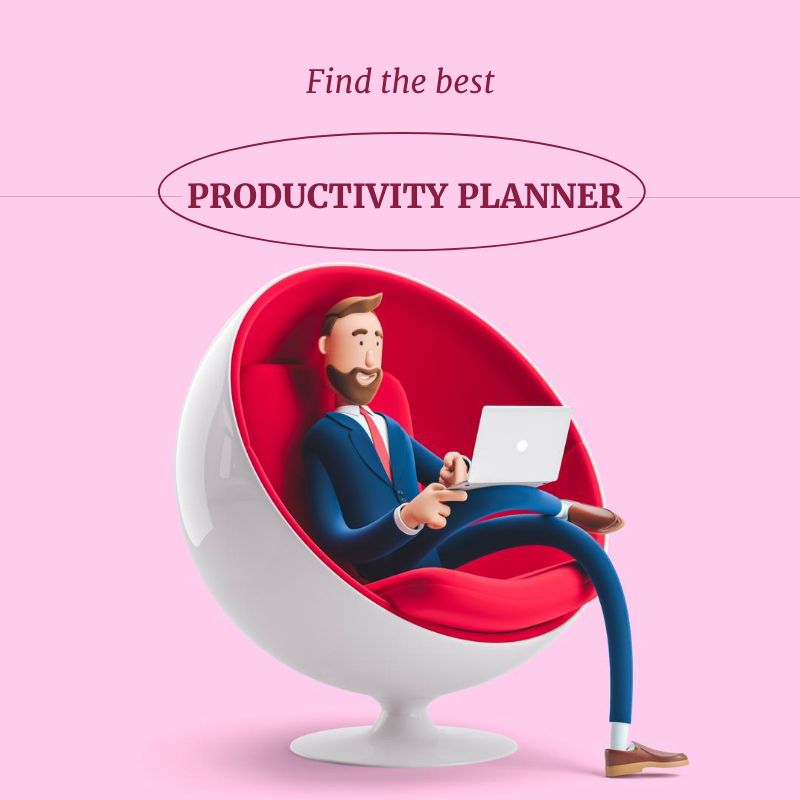 Rundown: Ideal at the stage of Planning Preparation
This productivity planner will help you accomplish more in less time by making it easy to track and plan your daily tasks.
The unique design puts a new spin on the classic to-do list by showing you where each task lands on your day's schedule.
Productivity Booster? Yes, definitely. From the blank section at the start of the day, to free time at the end, this engaging layout keeps you motivated throughout your workday.
It's available in dark and light mode, provides all the project details, includes perfectly designed covers, and keeps you on track for accomplishing even the most challenging goals.
Pricing: one-time payment of $14.99 for getting access to a fully functioning project and productivity planner that includes a yearly calendar, daily planners, among other useful features.  
Rundown: Makes users best equipped for Implementation
Among business planners for entrepreneurs, this planner is a valued tool in the arsenal of any organized person. It helps you stay focused, track your progress, and find the time for everything that matters to you.
It is different than ordinary planners.  Planner's creators use a unique guided format to help you define your purpose, set goals, plan your day, and measure your success each week.
Productivity Booster? Yes, without a doubt. It syncs with devices you use and, thus, keeps data accessible any minute. As someone who loves to be productive, it's vital that you can organize how you spend your time according to what's important to you—because time is the ultimate currency.
Besides, it includes actual finance tracking that brings users to a new level of control of work.
Pricing: $39.02
Rundown: Perfect for Communication and Analysis when Planning
The planner creators focus on developing a solid time management system and being accountable for work time.
The planner was developed to help you focus on what is most important by giving you the opportunity to cultivate healthy habits when it comes to planning and goal setting. It provides options for daily, weekly, and monthly planning.
Productivity Booster? Yes, it goes without saying.  Navigation between days and months is easy with hyperlinked pages. It helps schedule your time with efficiency and create realistic to-do lists.
Using cloud storage, you can store copies of your planner across multiple devices. This way, users get full control of their daily agenda, and prevent burnout by coordinating work demands and actual time resources.
Pricing: You can get it for free if you are a Paperlike subscriber
Rundown: Delivers impeccable Tracking
The planner capabilities of TMetric time tracker root in a combination of goal setting options with the precision of work time calculations to help you know what to focus on and when. This helps you not only boost your productivity but accomplish more challenging goals, and become more successful.
Productivity Booster? Yes, and more. Keeping a tab on time controls helps reduce tension, brings clarity to the visualization of goals and priorities, and gives you a competitive advantage.
Planning is holistically integrated into a daily timeline: click on the time slot, and you will see what tasks are being active. In TMetric, you can also plan your time off, which brings a solution to work life balance issues without fail.
Pricing: Get your time tracker today for free to align your tasks and workflow, so you can achieve more throughout the day.
Rundown: Great for Prioritization
This contemporary planner is ideal for small business owners. There are templates available in the planner that are widely used by major businesses and corporations but introduced in an intuitive way catering to the needs of small businesses at best. The planner is delivered with a video tutorial focusing on useful tips you can follow while applying the productivity tool.
Productivity Booster? Yes, certainly. Effective planning leads to high work engagement and productivity. A clear layout lets you start a week without feeling the burdens of an overloaded schedule or unrealistic goals.
Pricing:  $34.99 (instant download upon purchase)
Rundown: Helpful in Tracking Goals
It is a weekly template presenting planning on a weekly basis, which helps get control of scheduling, goal setting, and task management at the stage of designing the project. Its impeccable design allows you to feel accomplished and organized.
Productivity Booster? Yes, for sure. It features the overview bookmarked on every page, five different covers in 5 different colors, an overview for 2022 and 2023, a section for annual goals, note-taking options, and a habit tracker.
Pricing: Free
Rundown: Supreme in Prioritization
It includes annual and weekly planner formats, and lets you track your goals including health-related goals.  It also works as a habit tracker with hyperlinked tabs. In order to use it with note-taking apps like Goodnotes or Noteshelf, you need a tablet that can be written on with a stylus.
Productivity Booster? Yes, unquestionably. Aside from goal pages, there are to-do lists and notes pages that work as facilitators of a smooth day for perfect work life and assist in achieving task management goals. This productivity planner reproduces the experience of using a paper planner but adds to it the benefits of a lightweight digital tool.
Pricing: Available for free download upon subscription.  
Free Planner by Productive Flourishing
Rundown: Exemplary for Preparation
Available for immediate download, these PDF planners will be reliable assistants in visualizing project goals and boosting productivity with a guarantee. They are available for instant download.
Productivity Booster? Yes, as mentioned above, absolutely. The planner page is divided into a day of the week (unmarked), and there are lines on the right side for notes. The planners contain sections for a description of the project, the list of tasks, notes, and the schedule.
Aside from daily/weekly/monthly planners, there are weekly reflection templates with relevant questions that help you track your progress and identify the bottlenecks that may hinder your work.
Pricing: Free
Rundown: Flawless choice for building effective Communication when Planning
We profess our love for productivity planners because they offer a myriad of options like the ones introduced by all favorite Canva. There are work schedules, daily and monthly planner templates, meetings, daily self-care practices, and daily timelines (the list of available planners takes 21 pages).    
Productivity Booster? Yes, beyond any doubt. Let's meet our assistants: easily customizable templates, weekly and daily formats, comprehensive to-do lists, dated and undated versions of planners pages, and a great choice of free resources. Printable Planners from Canva will help to prevent burnout and exhaustion by delivering perfect service and quality.
Pricing: Free
Rundown: Nonparallel for achieving Prioritization goals  
This productivity planner gives multiple options for productive work by introducing an easy-to-navigate calendar, note sections, and reminders. It is available only for iOS but works with all iPhone-supported calendars including iCloud, Google Calendar, etc.
As a user, you can stay on track with a fully customizable calendar, timezone support, and choosing among templates for creating a smooth workflow.  
Productivity Booster? Yes, undeniably. It is color coordinated for instant access so that a user could differentiate among tasks by their completion and priorities. As a user, you can stay on track with a fully customizable calendar, timezone support, and choosing among templates for creating a smooth workflow.
Add to it the opportunity to have a quick view of the month, a holiday calendar for 35 countries, and a straightforward diary, and you will get the best productivity planner.
Pricing: $9.99.