Time Management Habits That Hold You Back And How to Fix Them
The first step in improving time management is to identify the habits that can hold you back. We will help you do it and tell you how to fix bad management habits once and for all.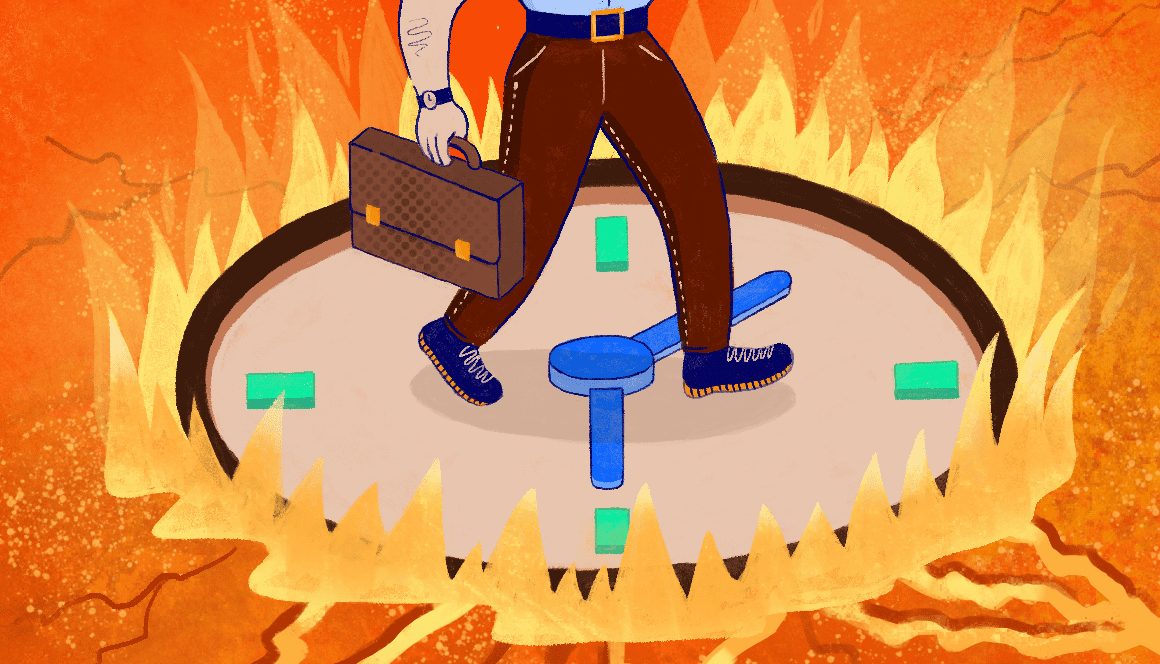 It's no secret that most people have trouble managing their time. According to recent research, people struggle with time control issues on the systematic level:
Less than 1 in 5 people (18%) have a proper time management system.
One of the reasons it's hard to stay on top of our time limit is trouble with keeping track of work and dealing with distractions around us.
Why Time Management Is Important
➡️ More effective time management means reduced stress at work.
➡️Better time management brings increased productivity
➡️You will have improved focus on the task.
➡️Time management assists in reaching goals faster.
➡️ Knowing time metrics allows more confidence and better decision-making.
➡️Time management skills result in better workplace relations.
➡️Most importantly, better time management will allow for more free time.
If you've been trying different methods for keeping track of your tasks without any progress in your productivity levels, then it might be time to take a closer look at your time management practices.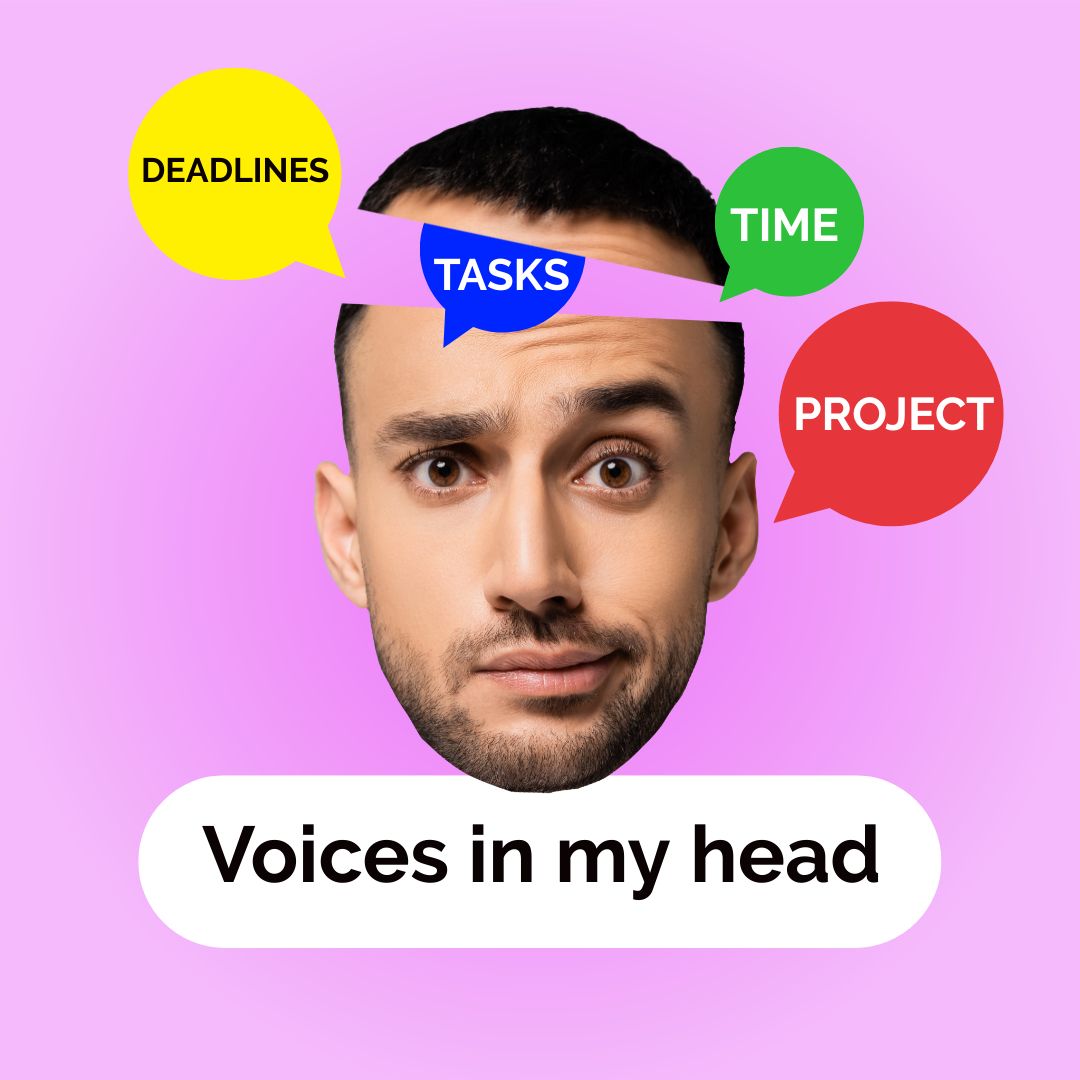 Below, we analyze seven common time management pitfalls😖 that can hold people back.
Organizing your tasks is not a priority for you
One of the most typical mistakes people make is not prioritizing their tasks.
If they don't prioritize properly, the to-do list expands uncontrollably, which causes mental fatigue and makes burnout rise.
The word 'prioritize' is a relatively recent coinage that migrated to life from business.  Setting priorities is a mandatory stage of project management.
However, people tend to forget that prioritizing consists of:
listing tasks
rating their importance.
Ignoring any of these two components costs energy and time.    
How to Fix It and Prioritize Properly 📋✅
To turn priorities from a buzzword into a meaningful part of your schedule, take the following steps:
Merge your tasks into one source
Categorize tasks
Separate those you do repeatedly
Update your task list (to see what can be deleted or delegated)
Opt for digital task management assistants (Trello, Todoist, Remember the Milk, etc.).
Rule to Live by🌟
Put importance over urgency
You don't track spending your time
Using manual calculations for tracking work time, especially when it comes to billable hours and remote work is a sure way to messy time management.
Indeed, digital tracking overtakes paper-based tracking, and those who discard the idea of automatic time trackers in actuality refuse not only to bring their time management to a new level but to build a productive habit stack as well.
How to Fix It and Track Time with Ease ⏱️✅
Understanding the benefits of automation is why so many people use tools like TMetric in combo with Trello or Asana to help them manage their work time and tasks on a daily basis. Simply put, it assists in:
reducing the low-value tasks
getting things done on time.
To make the best use of this wealth of technology, make a habit of time tracking with these three simple steps:
Choose a user-friendly tool with wise integration capabilities (it will root a habit of tracking effortlessly)
Be consistent in building a goal-oriented system (use time tracking reports to prevent the shrinking of productive work)
If you are using a calendar to follow your tasks, events, and meetings, try Google Calendar time tracking which should easily polish your time management skills and make you stick to the schedule.
Rule to Live by🌟
We don't need more time, we need firmer intentions in allocating it
You don't protect yourself from distractions
On the flip side of digitalization, we run high risks of getting caught being distracted by constant reminders, emails, unscheduled meetings, calls, notifications, and alerts.  
Aside from a considerable cost of interruptions at work, being distracted make a negative impact on work-life balance and blocks ways of effective stress management.
Looking back, we all understand where we invested time and wasted time.
Tiny distractions grow into the biggest offenders of productive time. To try to avoid distractions by disabling notifications is good but not enough.
The massive pressure of online presence requires that we take a proactive approach and address distractions on the level of habit building.  
How to Fix It and Feel Less Distracted🔔✅
Unlike time tracking which requires developing a habit, feeling less distracted is about breaking a habit. It means that we need to:
recognize where and how distractions guide our behavior
remove triggers causing distracted behavior
offer ourselves alternative action for replacing the old behavior
think of a system of self-rewarding to maintain the motivation in long run.
Rule to Live by🌟
Make a regular distraction-checkup by asking yourself: "Am I investing time or wasting time?"
You don't delegate
Delegation is key in management: it promotes efficiency and enhances effective time allocation.
Delegating tasks is a soft skill that unlocks tons of benefits for those who decide to master it. Overlooking delegation results in problems with task management (in particular, building project dependencies properly) and burnout.
How to Fix It and Delegate Effectively 📣✅
When well and thoroughly planned, delegation:
prevents bottlenecks
creates more realistic schedules.
To ensure that delegating tasks will be successful and improve time management, we need to take the following steps:
You delegate performance to the person with the appropriate expertise  
You set clear expectations
You provide means of communication
You delegate control, not responsibility.  
Rule to Live by 🌟
Delegation should not be a last-minute act.
Digital solutions don't appeal to you
The concept of employing technology to control and manage time has a long history. Tech advancement allows wider capabilities in organizing information, activities, and work for more productivity and less wasted time.
Indeed, digital solutions enable us to take a tangible approach to time management. Leaving them out, we miss opportunities for automation and upgrades.  
The point is the tools we use to work smarter and more efficiently go hand in hand not only with productivity but our well-being.
How to Fix It and Digitalize Stress-Free 💻✅
If advanced solutions are absent from your life, you are likely to be less productive than necessary. To lean on apps for assistance, take the following steps:
State your specific needs (calculation of work time, limiting screen time, analysis of time spent on tasks and activities, getting alerts on task and project progress, etc.)  
Choose apps catering to the needs of your professional group (time management for designers, developers, knowledge workers, field workers, etc.)
Learn reviews and get to know the functionality before applying to reduce the learning curve
Incorporate new apps in your productivity suite (use apps with rich integrations to eliminate app switching).  
Rule to Live by 🌟
Choose apps that can gradually improve your pace of work.  
You go premium instantly
In the digital age, app developers are increasingly adopting a freemium business model, which offers free entry-level services, but charges for premium features and content.
Premium services capitalize on additional features. A large number of options can be counterproductive up to the point of causing mental fatigue, according to studies.
Not stating the premium packages underperform, we still recommend not to jump on paid plans at once. After all, perfection is just a myth so choosing wisely will never hurt.
How to Fix It and Choose What You Truly Need 👛✅
In addressing time management needs, it is enough to consider what the basic functionality of the app includes and make a wiser choice. What is enough?
Accurate calculations of work time presented in a neat timeline
Availability across devices and platforms
Project and task tracking
Integrations in other tools and services.
With these basic options, you will get access to reliable time assistance for free.
Rule to Live by 🌟
Choose premium for a solid reason.
You deal with a task jumping at the top of your list
While it looks beneficial for time management, bouncing among multiple tasks isn't just diverting our attention. It rapidly depletes our energy.
According to surveys of work habits of over 13000 employees, switching between tasks costs knowledge workers five hours weekly.
Upon consideration of the price of task switching that leads to overconsumption of time and resources, it is easy to see that fetishizing the ability to multitask never pays off.
Rather, it leads to mismanagement when recording billable hours, keeping track of communication with customers, and forgetting detail of importance.
How to Fix It and Deal with Task Switching 🙅🏽‍♂️✅
To get rid of the harmful switching, take the following measures:
Pick a narrow focus (timebox for developing a habit of consistency in task performance)
Include a ban on task switching into a not-to-do list
Use solutions that automate the admin part of the task
When organizing communication and emails, avoid open-ended questions (they can provoke task switching by igniting long and time-demanding discussions).
Rule to Live by🌟
"Cherish your reason, hold to your purpose. Don't surrender your mind. " – Epictetus
Bonus: 3 Habit building apps to try🚧
It's a proven fact that using habit trackers is beneficial. Below, you will find the perfect 3 habit tracking apps you can try today to let your new time management routine develop in an easier way.

Its functionality allows the creation of accountability communities that help users maintain motivation and build the desired behavioral pattern. Users are rated by the consistency score visible on the leaderboards.
There is a big variety of accountability groups depending on what habit users may pursue (educational, health, career-related, etc.). To start using the app, users can sign in with Google, email, or Twitter accounts. The service is free for beta users.  

With Habitify, you can set up your habits, receive cues reminding you to perform a habit, and track your results. This app helps build healthy habits by developing a positive mindset.
The app is accessible for iOS, Apple Watch, MacOS, Android and Web users. A free version of the app is available, with in-app purchases supported.  

It uses rich visualization to help you stick to your habits. You can pick a color, which will get darker once you proceeded in habit building till a point of success. Applying a color-blocking technique enables users to monitor their habits stress-free.
It works on iOS and Android and saves your data on the cloud across any device. In addition, it has a browser extension so that you could work on your habits consistently.  You can track 3 habits for free.            
Concluding Thoughts 🏁
If you're like most people, you probably don't feel like you have a handle on your time. And if you're like most people, you probably think that's just the way life is. But what if it didn't have to be this way?
What if there were simple ways to make sure that your time was spent doing things that mattered and not just floating away in a sea of meh? That's where time tracking comes in⌛⏳
With the right tools, you can use time tracking as a catalyst for building an effective habit stack, bringing your time management to a whole new level. But first, take a step back and identify the habits that are holding you back from getting things done!