6 Ways To Effectively Motivate Remote Employees
Employee demotivation remains one of the top concerns among employers globally. With the expansion of remote working environments, cases of disengagement and dissatisfaction have seen steep growth. Read on know how to keep productivity and motivation when your employees work remotely.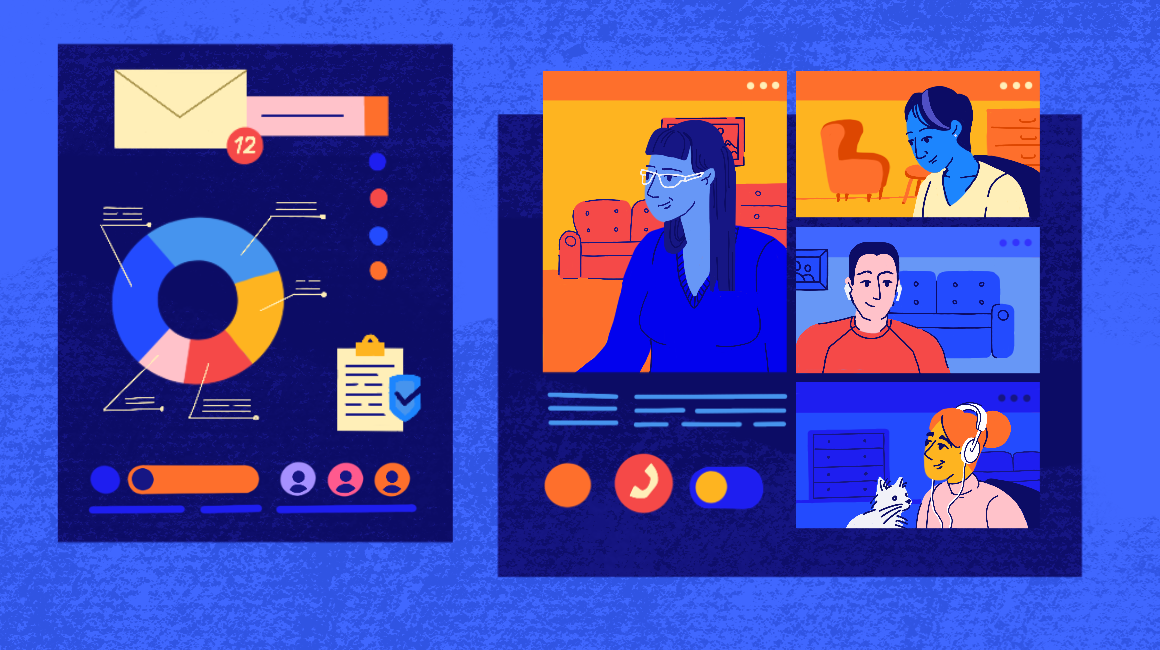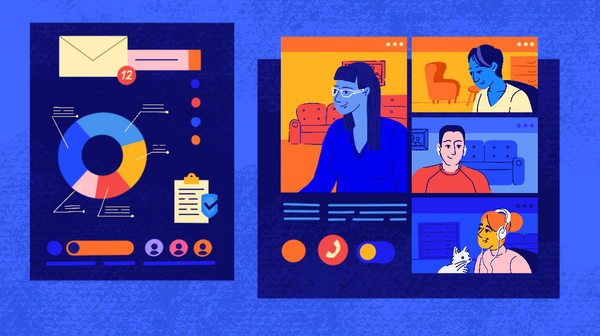 According to the latest report of Global Workplace Analytics , 4.7 million employees work from home for at least half a week. It resulted from dramatic changes brought by 2020 but, in actuality, this trend has been on a rise for a long time due to the benefits remote work and telecommuting can offer.
People today really value workplace flexibility and remote work because it allows them to focus their energies on work and life as opposed to commuting or other complications due to geography. — Ken Matos
Also, FlexJobs reports that remote working has increased by 22% between 2017 and 2018.
Whether it is for greater productivity, talent diversities, or the perks of flexible working hours, the rising trends of remote working have only skyrocketed in recent years.
Yet somehow, employee demotivation remains one of the top concerns among employers globally. Be it in a traditional workplace or remote working environment, cases of disengagement and dissatisfaction have seen steep growth.
As per a poll conducted by Gallup , only one-third of respondents felt motivated while at work.
Why Are Some Employees Less Motivated While Working Remotely?
The entire workforce experienced a digital paradigm shift due to the COVID-19 crisis. Work from home has become the new normal in response to prevent the spread.
While teleworking seemed straightforward compared to a traditional workplace, remote work engagement cases constitute a significant dispute among employers.
As the pandemic worsens, remote employees experience challenging circumstances under accumulating work pressure.
A recent survey by Buffer's State of Remote Working shows the top challenges of a daily remote worker:
20% experience communication gap or collaboration issues
20% faces loneliness
18% struggles to unplug from work
12% gets easily distracted
7% gets demotivated
These roadblocks affect employees' productivity and their performance causing depletion of motivation.
Thus, it doesn't matter how exciting the remote working looks like; sometimes, it may disrupt your employee's work-life balance too.
So it has become an important factor among employers to consider their remote workers' mental health consequences.
While your employees adjust to remote working, you may witness signs of fatigue and work burnout among them. Employees unknowingly start living a pessimistic lifestyle that may invite health problems like obesity, joint pains, depression and diabetes.
Wondering how to keep your remote employees motivated?
It's high time you reconsider your management strategies and align your wellness programs with the latest employee health goals for 2021.
Below, there are 6 easy ways to encourage your team who work remotely.
Prioritize Mental Health
The Covid-19 crisis has challenged physical safety in the workplace. But fostering an environment of positive mental health also matters for your employees to feel emotional safety.
Strict deadlines, job security can be some of the issues that may create mental stress and depression. Failing to address such issues can sometimes lead to life-threatening decisions and endanger your employees' wellbeing.
We know that at the heart of mental safety is a free communication of emotions and ideas without fear of negative consequences.
But how can a leader create a psychologically safe environment for remote employees?
The central idea of psychological safety is a strong social connection within a team.
While virtual meetings can help your team stay connected for work, encouraging conversations that aren't work-related will bring your team closer. Thus, it's crucial as a leader to support and de-stress your remote teams with various programs.
Ways To Do It:

Be more empathetic with their problems and show them that you care about their personal space.
Try to set achievable goals that do not demoralize your employee's confidence.
Connect with your employees by sharing your personal experiences and how you overcame them.
Observe early signs of mental illness and ideate the necessary steps to avoid future cases.
Create Engaging Virtual Meetings
Earlier, when you used to hold a business meeting within a conference hall, things were pretty simple for everyone to adapt to the in-person communication and make it engaging.
However, with the boom of remote working, virtual meetings were ideal for connecting with the team. It affected businesses a lot as a lot of engagement issues came to light.
The consequence? Distracted and unmotivated employees.
They were facing hard times in connecting to the subject matter that resulted in miscommunications at work.
So how can leaders motivate remote employees back to their work?
One way to motivate them is by creating engaging virtual meetings.
Gamification is the best way to have an interactive session with your remote teams. It acts as a rejuvenation of the brain during the virtual meeting sessions.
It will build team spirit and motivate your employees to perform better in their task.
Ways To Do It:  

Play strategy building games before or at the end of the session.
Give them mini projects or case studies to present before the entire team.
Engage more by showing the human side.
Be clear with your meeting agenda and creative brainstorming sessions about the topic.
Provide Access To Virtual Wellness Programs
Physical fitness is not only one of the most important keys to a healthy body, it is the basis of dynamic and creative intellectual activity. — John F. Kennedy
A holistic program touches every aspect of an individual's wellness.
Wellness is how we nurture our body and mind. It solely depends on nutrition intake and exercise, as well.  
No doubt, due to the pandemic crisis, everyone is bound to stay at home. But one cannot ignore the importance of good health and wellness.
Offering a holistic virtual wellness program is essential to help your employees be more flexible and productive at work.
As a wellness authority, you can guide your remote workforce with some health promotion tips. Also, try to make it enjoyable with employee wellness program ideas to motivate them to go the extra mile.
Ways To Do It:

Offer a free subscription to fitness apps and incentivize the progress for greater participation.
Run wellness campaigns through corporate wellness apps that help your team members stay motivated and connected.
Host virtual lunch and learn over zoom and engage them in some virtual wellness activities.
Boost Communication Through Feedback Sessions
Open communication must be an organization's top priority. It boosts team collaboration that helps in building a successful organization.
Such effective communication is lacking when your entire team works remotely. In actuality, the lack of communication between a manager and an employee is one of the biggest causes of employee demotivation.
Effects of such low motivation result in employee turnover, disengagement, and absenteeism.
So how does a manager motivate and boost communication?
One way is through collective employee feedback.
Carrying out survey questionnaires helps you in understanding your employee's concerns well. It also helps in building a productive and more reliable team.  
Ways To Do It:

Ask them for suggestions and ideas on significant projects.
Take the help of employee pulse survey tools to keep track of their concerns.
Organize virtual team encouragement sessions for team communication.
Managers must keep a positive approach while communicating with their employees.
Avoid Micromanagement
Working from home can come with lots of pros and cons. Naturally, some of your employees experience hard times completing their work. But that doesn't mean you keep dropping emails to check their progress?
Micromanagement is a sensitive issue within a work culture.
There are cases that employers micromanage the seat time of their remote workforce to keep the work going. It violates personal space and restricts the possibilities of growth and development of micromanaged people.
So how can a leader avoid micromanaging his employees?  
Listening to employee's issues is one of the most important steps to avoid falling into the trap of micromanaging.
Ways To Do It:

Reflect on your behavior, and take precautions.
Prioritize your to-do list and make sure you convey your message to your employees.
Value and trust their potential and commitments.
Offer them your experienced guidance and avoid putting unnecessary pressure.
Offer Work From Home Tools And Other Necessities
Every modern office invests in the latest tools and technologies to ensure faster and quality work.
But, as your employees start working from home, circumstances become different.
Upskilling and reskilling with the latest trends is the only way to boost your disengaged employees back to work. You must communicate with them and make sure they have work from home tools to keep the workflow going.
Ways To Do It:

Offer company discounts on various deals.
Access to the latest tools and software that would ensure accuracy of work time tracking.
Provide electronic gadgets like laptops, printers, internet facilities to make their work easy.
Invest in home office décor to boost productivity.
Over To You
Motivating remote employees requires a conscious effort by any team leader. To keep them productive and carry out quality results is a challenging task but with taking an employee-centric approach, it is easier to accomplish maintenance of motivation as a business prosperity goal.
For this, redesigning your employee engagement programs with the help of technology stands as vital. Meanwhile, when it comes to mental health, you must also consider your employee's intrinsic motivation like personal space, rewards, recognition, or financial support.
In this article, we have mentioned the most effective ideas for motivating your remote employees. Revamping your upcoming wellness programs with these tips can ensure health and motivation of your remote team.
Author Bio: Anjan Pathak is the Co-Founder & CTO of Vantage Circle , a cloud-based employee engagement platform, and Vantage Fit , an all-in-one corporate wellness platform. He is an HR technology enthusiast, very passionate about employee wellness, and actively participates in corporate culture growth. He is an avid reader and likes to be updated on the latest know-how of Human Resources.