Employee Monitoring: Methods, Legality, Tips In One Pocket
Read our definitive guide about employee monitoring that includes all you need to know in one pocket: methods, laws, and useful tips.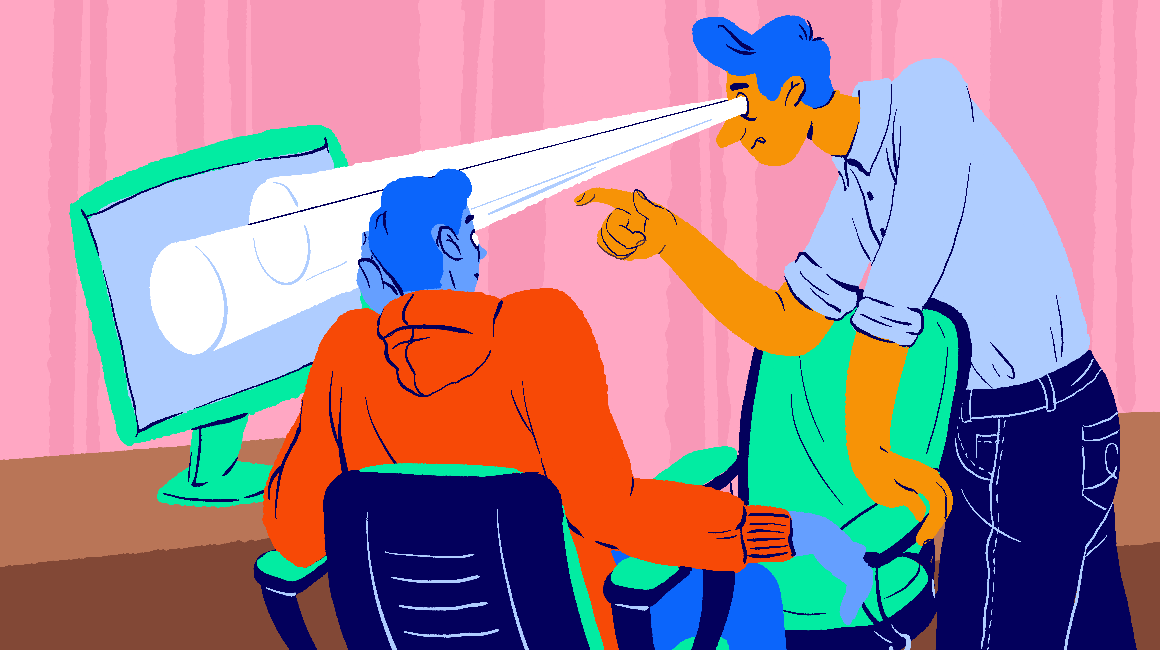 Employee monitoring as a subject of research has been over-popular due to the global shift to remote-first work brought about by the pandemic.
In particular, Google trends demonstrate a steady demand for exploring the advantages and disadvantages of employee monitoring and understanding what means of technical assistance can be the best bet for businesses, distributed teams, and enterprises.
What is employee monitoring?
The definition of employee monitoring implies a wide range of related terms including remote employee monitoring, employee performance, and employee appraisal.
Now, the business practice of employee monitoring involves the implementation of digital tools and software to track work hours and task performance by company staff.
Employers can monitor workplace conditions and employee activities using a variety of tools and tracking software to collect data:
for the purpose of observation of health requirements
for compliance with privacy and safety norms
for general and specific business reasons.
Types and methods of employee monitoring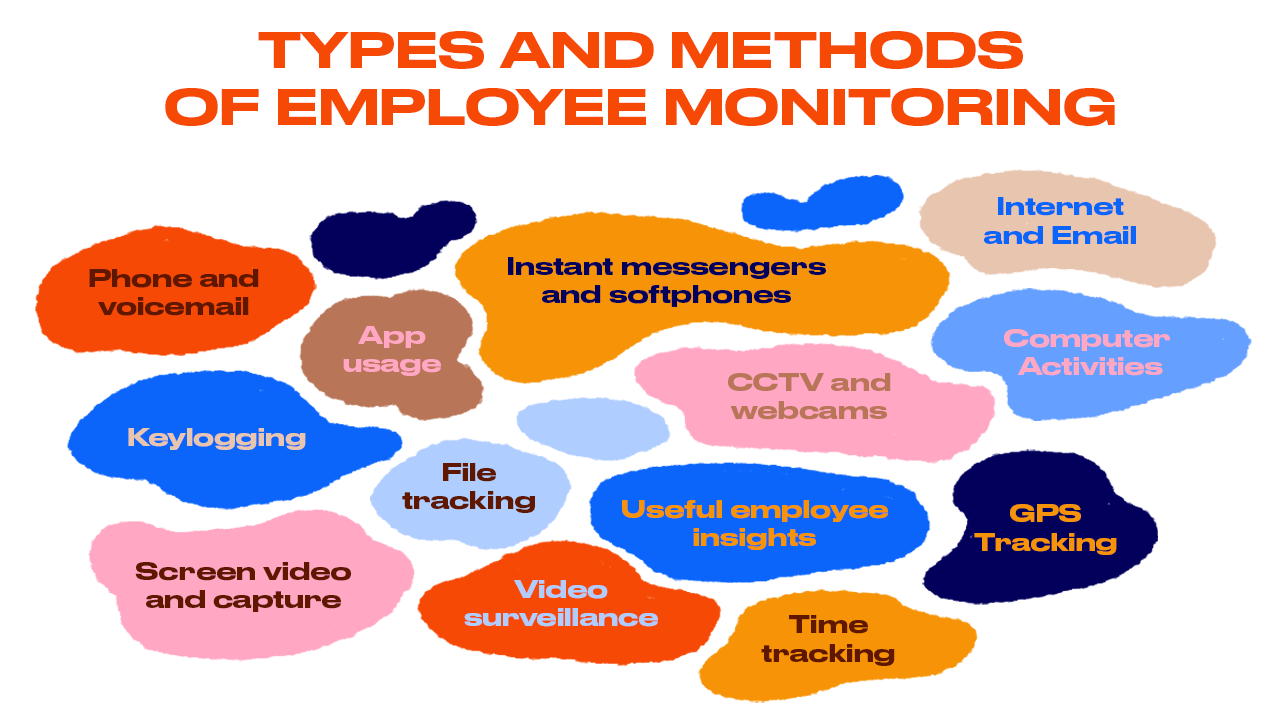 Among the most common monitoring types and methods of employee monitoring, there are:
It implies recording the working hours of the employee.
---
It is a definition for systems that help track the movement of files and documents.
---
It is a method known also as keystroke logging that records the key striking on the keyboard.
---
This method lets monitor the application usage (recording of the history of visited websites, services, etc.) by the employees within tracking their online activity.
---
Instant messengers and softphones
This monitoring method implies the prevention of data leakage and abuse of corporate messengers on computers and phones.
---
This method incorporates legally approved practices of using video surveillance for monitoring employees through CCTV and cams on working devices.
---
In applying this method, a company's phone conversations and voicemails are not just monitored but can be recorded as well to ensure that the potentially sensitive data is not compromised.
Call recording is usually done with tools like VoIPs, so sales teams can re-watch their calls and improve their calls to drive more revenue for the business.
---
It is a general term for defining various methods of monitoring employees when they work on PC.
---
Similar to phone monitoring, the information on email and online usage can be checked and stored.
---
This method implies preset or random grabbing computer screens in a photo or video format for checking on employee activity.
---
This is a method of monitoring aimed at collecting employee feedback on engagement and satisfaction.
---
This method implies using special software for tracking employees' location on employer-owned gadgets and vehicles.
---
This method is based on using commercial fixed IP cameras in the workplace for enforcing safety policies, preventing thefts, etc.
---
Among the variety of types and methods, employers choose ones that are determined by the specific business needs.
For instance, GPS tracking on vehicles used by employees is popular in contractor businesses while email monitoring will be of special importance in the banking sector where privacy concerns are high.
In this article, we will consider only the methods of monitoring the employees' work on the PC and widely used monitoring systems in the onsite and remote workplace.
Monitor employee internet and computer activity
Employers have to make informed decisions while choosing among the types of software.
What is of utmost importance in employee monitoring?
Start with checking if the offered employee monitoring software has options that would help monitor PC activity in the least obtrusive way.
It includes the functions that enable employers to:
monitor the web activity of users without breaching privacy
provide automatic work hours logging in online and offline mode
integrate with other programs
monitor real time activity across desktops, websites, and app.
Employee monitoring software with screenshots
Aside from web activity tracking, there is an advanced option for capturing screenshots.
What makes it worth considering?
Because of the pandemic and increased pressure on businesses, companies are facing productivity-related issues, like ensuring adequate workload and overall continuity between distributed teams, protecting data, and enforcing compliance to labor laws.
Screen capture employee monitoring comes as a solution in addressing these issues.
For instance, TMetric belongs to the class of time tracking software with screenshots. The tracker takes screenshots at set intervals and enables employers to have a view of overall employee activity, which can be helpful:
when businesses have to identify bottlenecks in the organization
when managers must build strategies for performing critical tasks at best.
Employee attendance monitoring system
The function of employee attendance monitoring is to keep track of a worker's time when they begin and end work.
In answering the question of how to monitor employee attendance, employers have two options:
to organize the process in the traditional way (for example, it can be done with Excel-supported documentation where data on attendance will be manually stored). In most cases, this scenario implied hiring attendance supervisors
to apply digital solutions for attendance monitoring (for instance, advanced time trackers provide diverse reports on individual attendance by tracking working and paid time off time).
With the efficient employee attendance monitoring system, the process that otherwise requires considerable manual effort and lots of human resources, gets fully automated.
Monitoring performance and productivity
The importance of monitoring employee performance is obvious for the reasons of business upscaling, financial growth, an increase of employee productivity, and promoting employee wellbeing.
Thus, it comes as no surprise that the market of tracking tools paving new ways to monitor employee performance is on steady expansion and projected to grow​ at a CAGR of 7.1% in 2027.
In searching for the best solution of evaluating the performance of the people that you have to lead, businesses turn to time tracking with :
the functionality of a performance monitoring system
templates for staff task appraisal
summaries of employee productivity tracking based on measurement of quality and quantity of employee online activity
detailed productivity reports for employees.
Remote employee time tracking
As more companies adopt remote work options, employees benefit from a flexible, "work from anywhere" approach.
However, for employers, it poses the question of remote employee time tracking. It is where time tracking software functionality proves to deliver the best options for obtaining work time calculations and employee performance measurements in an unobtrusive and efficient way.
Bottom Line: Time tracking software like TMetric has functionality for automated real time tracking and screen capture, which means delivery of solutions that motivate remote employees and at the same time fit the needs of onsite workers perfectly.
Employee monitoring pros
If a business observes legal norms, and employee monitoring is organized in an effective and professional way, it has lots of advantages for employers and employees:
One of the time tracking benefits of employee monitoring software comes down to eliminating the necessity of supervision
It reduces the losses of working time that otherwise has detrimental consequences for the profitability of the business
It delivers insights into employee performance
Employee monitoring with the function of time tracking automatically prevents the danger of micromanagement
It creates grounds for providing effective management
It improves teamwork efficiency by illuminating the areas for improvement
It contributes to generating a higher revenue
It helps employers to ensure safety requirements and prevent lawsuits
It encourages proactive employee behavior
It pipelines administrative work in unbroken workflows
It helps employees to avoid overload and keep boundaries on work, thus contributing to employees' wellbeing
Among the big employee monitoring pros, there is an increase in transparency that makes a positive impact on faster and more efficient payrolling.
However, there are also some disadvantages of using employee monitoring software that we discuss below.
Negative effects of employee monitoring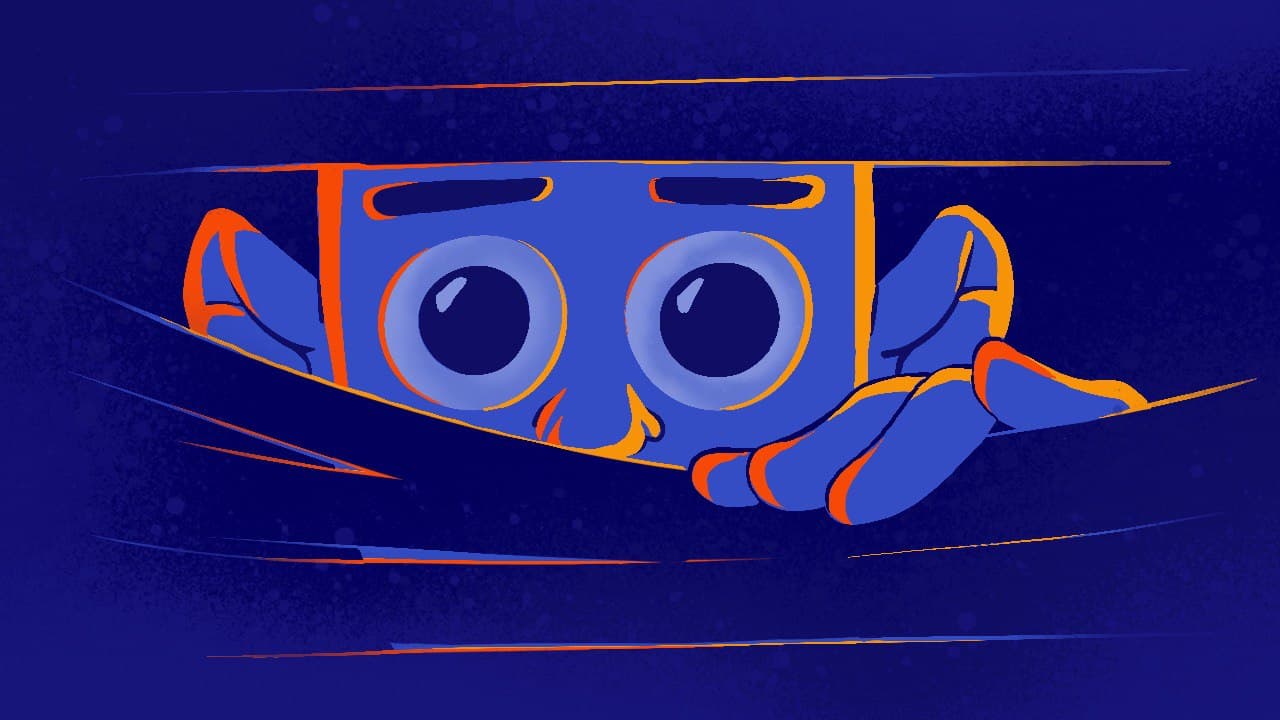 One of the negative effects of employee monitoring relates to trust as the bedrock of healthy work dynamics.
According to CIPD The Employee Experience 2020 Report, monitoring employee performance could be a hurdle in building trustworthy relationships between employers and employees:
73% of employees feel that introducing workplace monitoring would damage trust between workers and their employers.
Consequently, it may affect the work environment by:
increasing the risk of employee stress level
lowering employee morale
lacking clarity (in case the staff needs extra training for usage of the monitoring software)
creating privacy concerns and legal actions.
Fortunately, most of the negative outcomes can be prevented by:
using the software with no learning curve like TMetric time tracking for employees (it means the employees can start using it instantly)
professional onboarding and developing clear company policies
understanding basic norms of legalities in regard to employee monitoring.
Legal and ethical issues of employee monitoring
Having computers available regularly to a wide spectrum of business stakeholders, all with varying work ethics, backgrounds, and intentions, employers feel compelled to monitor employee activities.
Not to turn to the abominable 'boss to spy on your computer', choose a workplace online solution that complies with employee privacy laws, and keep workplace surveillance in check.
In particular, any surveillance must be preceded by a policy that explains the circumstances of monitoring and employee expectations of fair use.
Overall, in monitoring employee communications, the employer must take steps to minimize intrusion while achieving the monitoring objectives and related business goals.
How to achieve it? To prevent illegal practices or risking unethical surveillance, employers need to choose software that complies with national workplace privacy laws (for example, Electronic Communications Privacy Act of 1986 ECPA, US federal law on permitting employers to monitor employee work email communications, etc.) as they set clear guidelines for observing ethics of employee monitoring.
5 steps to create an efficient employee monitoring system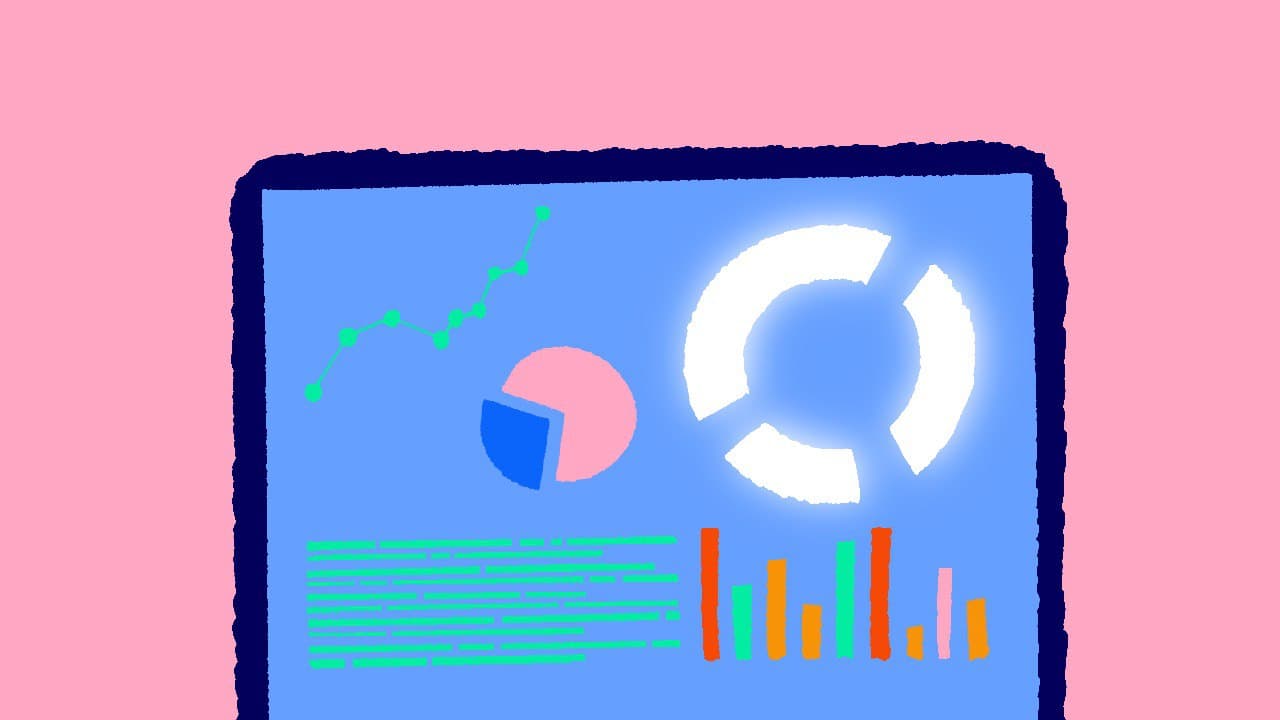 For creating a highly effective employee monitoring system, there is a host of factors that employers need to consider in choosing an employee monitoring software that benefits the business.
While the rule of thumb is to keep monitoring at a minimum not to affect the trust as the foundation of the work relations, there are 5 steps to take in building effective employee monitoring:
Start with identifying business goals and objectives (it will help see what scope of monitoring functionality the business requires).
Differ between the basic and additional features (For example, analyze if time tracking is mandatory, will you need a screenshot capture as well or your company productivity goals can be achieved without it?).
Summarize the business analysis and define the feature set for employee monitoring best suited the company.
Choose the metrics and be ready to discuss with employees the relevance of the metrics in monitoring.
Bring clarity to monitoring policies and observe the norms of inclusivity and diversity.