How to pick time clock app according to your business needs
Aside from playing a role of major facilitator within a current shift to remote work, time clock apps are capable of meeting business needs across any industry. So, what is the best time clock tool?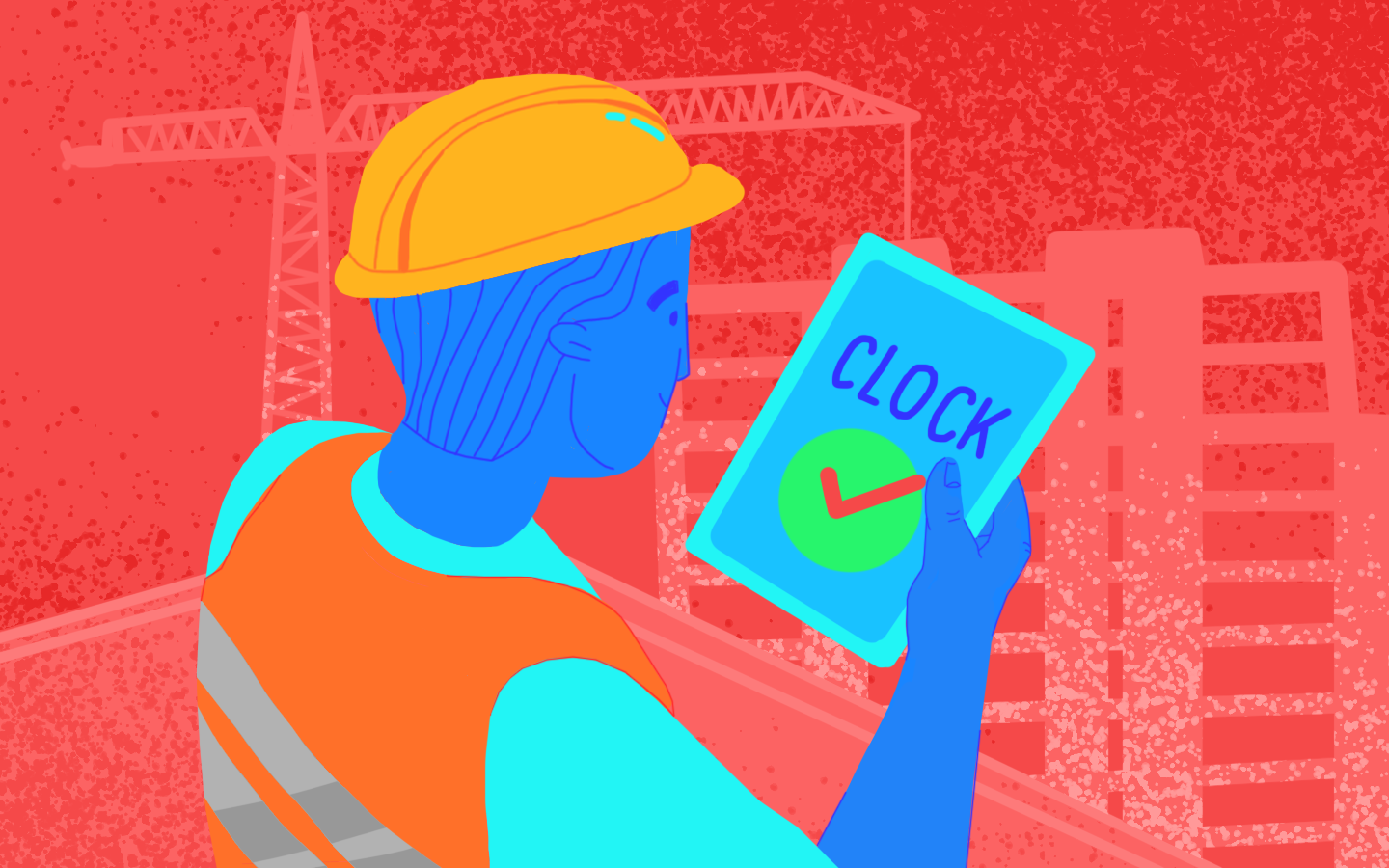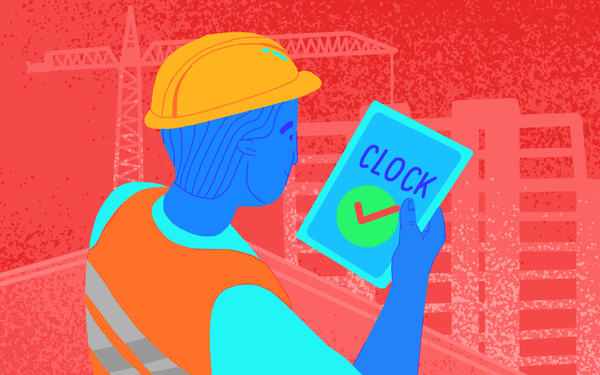 The high dynamics of growth has recently enabled the time and attendance software market to reach astounding number of $1.7 billion in multi-channel revenues.
Aside from playing a role of major facilitator within a current shift to remote work, time clock apps demonstrate capability of meeting business needs across any industry for optimizing workforce management, improving productivity and winning customers.  
In particular, time clocking has extra importance in the following business processes:
∎ payroll processing
∎ team collaboration
∎ attendance management
∎ human resource management
∎ project budget tracking
∎ business scaling.  
However, success of time tracking roots not only in determination to implement the time tracking tools but, first of all, pinpointing the type of the tool alongside its specific functionality that your business will 'accept naturally'.  
Types of Time Clocking🕑💡🕑
Depending on the purpose of time tracking and particular industry-based needs, employee time clocking breaks down to manual vs. automatic systems that can be implemented either exclusively or in a hybrid mode.
Manual time clocking refers to using a variety of techniques that are based on launching the timer manually, practically, sticking to the old pen-and-paper tradition of entering data on work time with:    
∎ Manually filled timesheets
∎ Digitally filled timesheets
∎ Timecards activated by punching-in, swiping, etc.
∎ Manual computer time trackers
∎ Manual mobile clocking.
Automatic time clocking refers to using:  
∎ Automatic time tracking software available on desktop  
∎ Automatic time clocking available on mobile.  
In some cases, various types of time clocking are implemented within one business for back up and additional support. Below, we discuss types of time clocking in terms of their basic functionality and tailoring capabilities across industries.
Timesheets and Timecards 📑🔖
Some businesses manage their workforce basing on proximity time tracking, which narrows calculation to monitoring the number of hours and days that employees attend work and engage in work activities.
For instance, if you time clock employees in agriculture, construction, retail, then time tracking mostly implies time keeping and attendance monitoring for payroll purposes, and focusing on activity monitoring comes as extra and unnecessary.
For this case scenario, timesheets and timecards  for one location will be a suitable fit. Besides, web-based employee time clock systems can be implemented additionally to further facilitate human resource operations and ensure more flexibility in workforce management.
Timesheets and timecards use cases:  with most of the global workforce being paid hourly, the need for time clock apps  is obvious: basically, it ensures the payroll and fair trade of time for money.
Besides, keeping work time records is a must for compliance to labor law and observing legal procedures: in some countries, tracking employee hours is required by Working Time Regulations. In all the related cases, time clocking (either manual or automated) helps:
feed data on the business payroll system
calculate leave balances
analyze attendance
signal of absenteeism
calculate shift differential pay, etc.
What's more: If you deploy timesheets for the employee time tracking in your business, the examples of the best timesheets templates can be found for the download here.
For improved monitoring functions, some businesses consider extra ways of work time data verification to ensure that timesheet information is accurate. They pick up biometric (face or voice recognition, fingerprint) time tracking.  
Aside from benefits of validity, biometric time clocks integrated in time tracking system eliminate the need for punch cards or memorizing codes and deliver contact-free solutions actual under terms of the pandemic.
Mobile Time Clocking 🤳
Mobile time clock solutions are aimed at providing field employees with means of clocking in and clocking out by using their mobile gadgets.
This scenario implies  that employees either manually clock in at the beginning of the working day to capture time and attendance data, or, to secure the information and increase effectiveness of the processes,  apply automatic solutions.
Applying mobile time clocking lets calculate, submit, and get approval of time cards instantly from employees' mobile.
Mobile time clocking use cases: Salaried field representatives engaged in sales, operational services, manufacturing and warehouse industries can plan timesheets with ease, track overtime, send holiday requests and reduce work disruption.
What's more:  In addition to accurate time tracking of field employees' work time, mobile time clocking assists in providing geolocation detail, enabling businesses to go paperless and collect data for evaluating the real-time labor-related expenses and more effective job costing.
Automatic Time Tracking Systems 🌟⏱🌟
Fully automated time tracking is more than just a technique: it is a strategy aimed at creating flexible business of high scalability. One direct example of using this strategy is managing remote teams in IT companies.  

Time tracking  software allows employees to log in and out on a personal computer. It captures online activities, integrates in calendar entries and detects breaks and absences. Depending on the type of software and the scope of its advanced functionality, employees can additionally get:
sync of data across any device or platform
work in offline mode
requesting time off using a time tracker
differentiating billable and non-billable activities
integration of time clock app in other services used at work.
An advantage for the business is that the time information is automatically processed for payroll and record-keeping for the convenience of both remote and on-site workers.
Digital automatic time trackers assist in allocating time to a specific task or project, syncing data across time tracking mobile apps for employees, estimating the job costs, and generating a variety of reports. Practically, opting for an advanced system of time-tracking, business owners across any industry get a tool to automate operation of HR, Marketing and Sales Departments.
Applying an automated systems of time tracking creates complete transparency and hold all parties accountable. Furthermore, it can be also helpful for employees, especially those in remote work mode: self-monitoring work hours eliminates wonky relationships with time, which is alarmingly often the case of remote work scenario due to blurred borders between life and work.
Automatic time tracking use cases:  Businesses rooted in digital work environment (design and marketing agencies, tech solutions companies, consultancy and online education companies, etc.) dramatically benefit from automating their employee time clocking for managing general attendance, project tracking, project budgeting, client billing, maintaining flexibility and, overall, facilitating most business operations.
What's more: If you need to implement automated time tracking but lack determination due to employees' resistance, find useful tips on educating your teams and debunking main time tracking myths here.  
Time Clock Apps: What You Need to Consider ✍✅
Implementing a time clock app results in increased profits and employee productivity. You can choose from a number of types of time clocks for your business.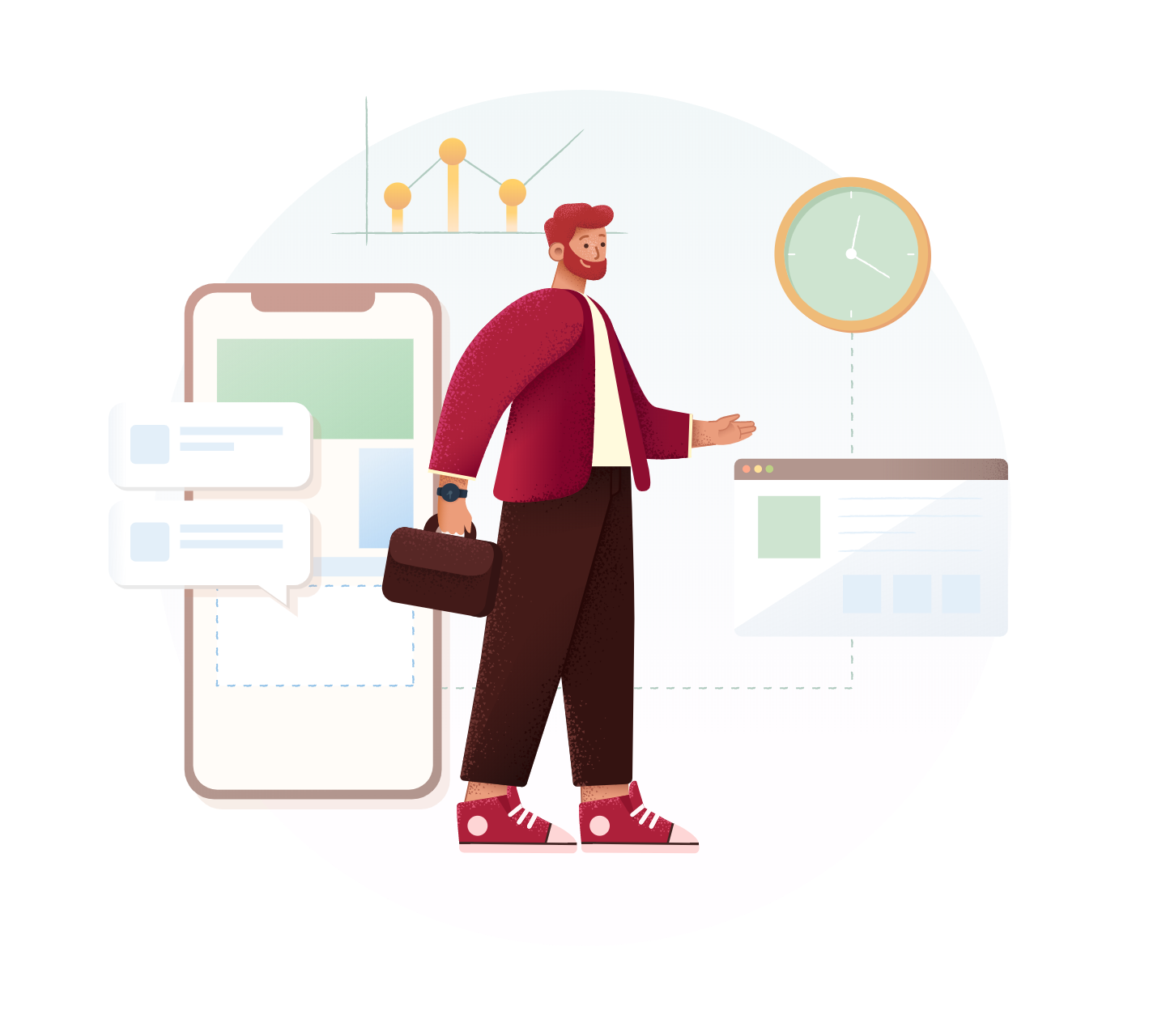 Businesses related to multiple industries and services have long recognized that time trackers providing transparency and security of work time records are vital to a company's success.
While some businesses can do with timesheets for managing general attendance, they still need to consider digital time tracking solutions for ensuring compatibility of their businesses with requirements  of fast-paced work environment and organizing activities across multiple departments including HR, Marketing and Sales:
In particular, human resource employees benefit from time trackers in performing administrative tasks, onboarding new members and monitoring attendance.
Marketing employees need time tracking for estimating the time of marketing campaigns, optimizing the report routine, and taking a flexible approach in performing marketing projects.
Sales department track their time to ensure they capture accurate information for ticket processing and identify optimal time-saving 'routes' that lead to deepening customer engagement and enhancing client experience.
Time tracking does not only provide metrics for processing payroll but helps maintain collaborative mood across the departments. Businesses equipped with a proper tool of creating accountability, prevent the disruptive 'silo mentality' described as 'a growing pain for most organizations of all sizes'.
To Wrap It Up💡  
Everything has changed, so must your time tracking: regardless of the type of business or the size of the team on staff, a reliable timeclock app can be a game-changer in addressing multiple issues ranging from accurate compensation for employees to launching your projects without fail.
Currently, the time clock apps market has plenty to offer in terms of:
providing high degree of time tracking precision
advanced functionality
integrations in other tools
automating work of HR, Marketing and Sales Departments
creating foundations for scaling your business.
All you need is to set the requirements based on business needs and make a choice in favor of a reliable tool.