Best IT Jobs for Remote Work From Home in 2023
Find out about the top IT jobs for remote work. Learn how to navigate and secure these rewarding tech roles from home.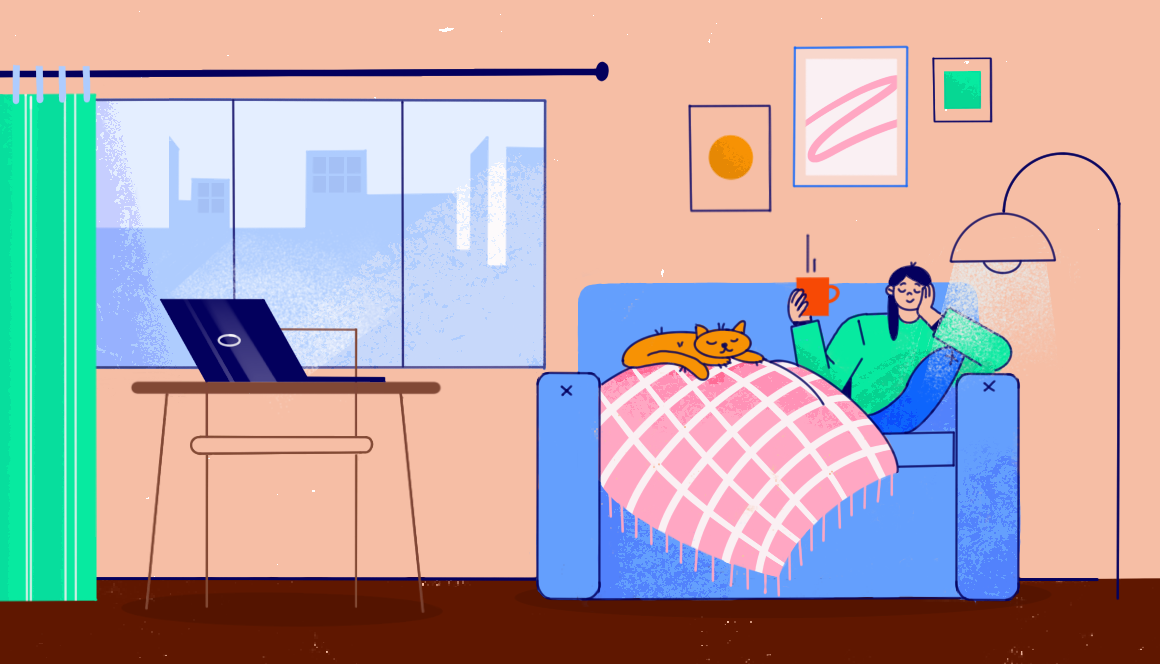 The landscape of employment has undergone a significant transformation in recent years, notably catalyzed by the COVID-19 pandemic.
What was once an occasional privilege has become a norm: the concept of work from home online jobs has firmly established itself in the job market.
As more companies transition to remote setups, the demand for all kinds of online jobs work at home has surged. This shift hasn't just been an emergency measure; it has opened the door to various benefits that go beyond mere convenience.
Benefits of WFH Jobs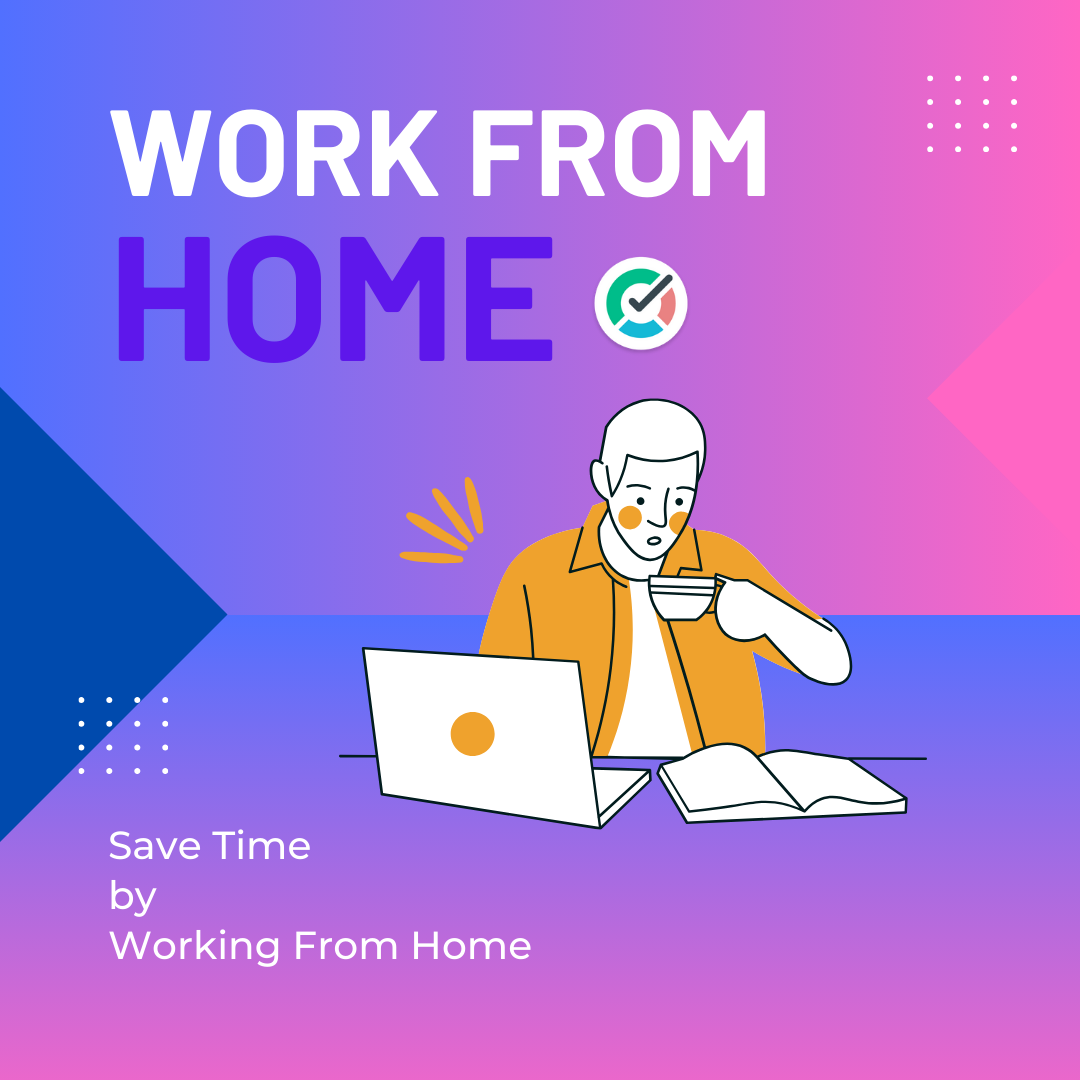 Flexibility
One of the most evident advantages of work from home online jobs is flexibility. Pre-pandemic office-bound roles often come with fixed hours and commutes, but working remotely eliminates these constraints, allowing you to tailor your schedules around work and self-care.
Work Life Balance
This newfound flexibility has profound implications for maintaining work life balance, granting individuals more control over their daily routines, leisure activities, and personal commitments.
High Compensation
Let's not forget the potential financial advantages of online jobs from home. Lower overhead expenses for companies mean that some of those cost savings could end up in your pocket through increased salary or improved benefits packages. Plus, by working remotely, you open yourself up to a wider range of job opportunities across different locations, which could lead to even better pay.
Exploring Remote Job Opportunities in IT
For those specifically eyeing the IT sector, whether you're looking for part-time jobs from home or full-time roles, there is a variety of positions that cater to different skill sets and schedules.
Below, we explore the most rewarding and sustainable options for work from home jobs, jobs from home, and remote work from home jobs in information technology.
Best Work From Home Jobs in IT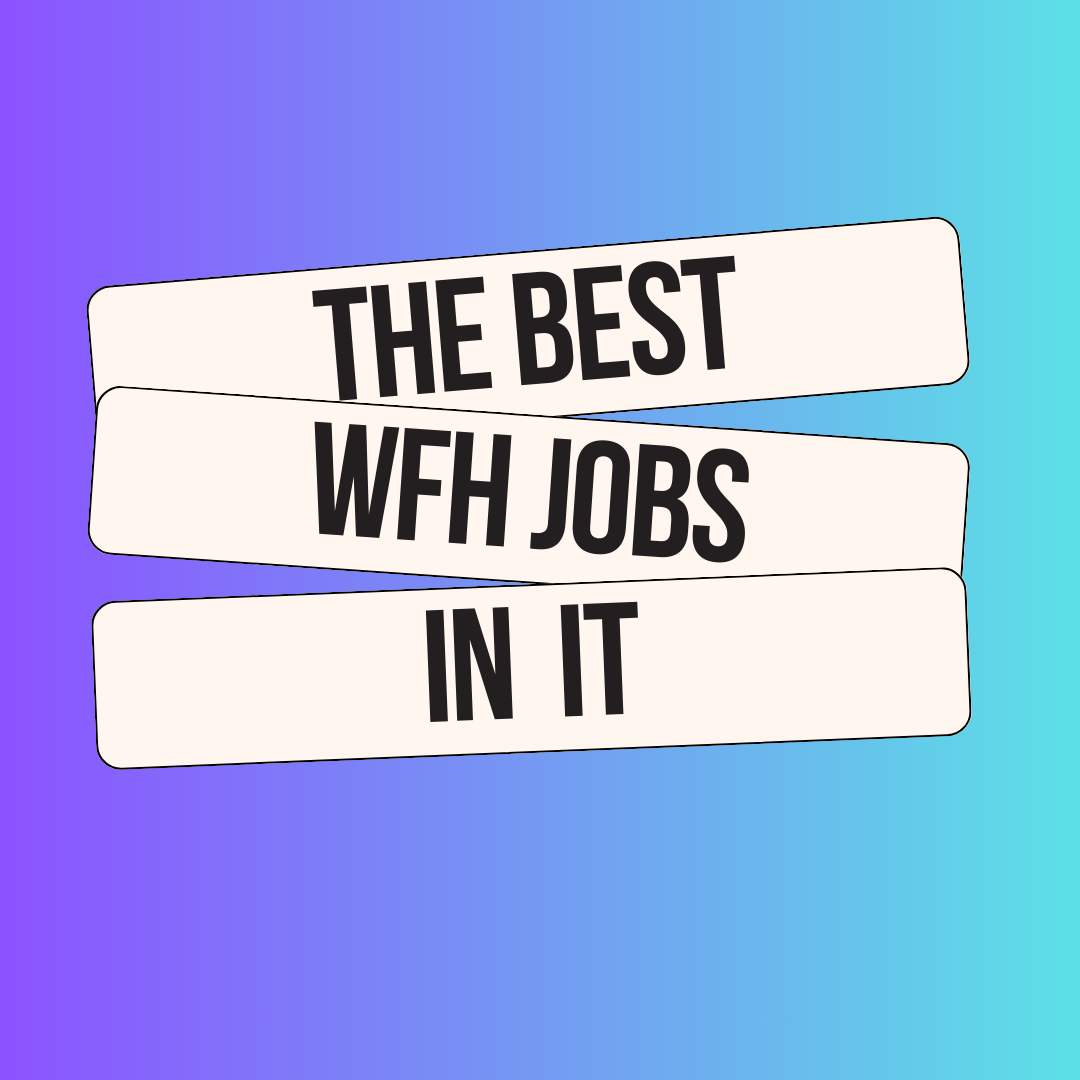 Web Developer
Web development is one of the top fields for remote work, and if you decide to pursue a career as a web developer, there are certain key tasks that you can expect to perform.
These essential duties may vary slightly depending on the company and industry you're in but typically include:
Design, develop, and maintain responsive and visually appealing websites or web applications
Collaborate with cross-functional teams, including designers and backend developers, to create a cohesive user experience.
Implement and optimize front-end and back-end code, focusing on performance, scalability, and maintainability.
Debug and troubleshoot code issues, while also staying updated with emerging web technologies and best practices.
Participate in code reviews, integrate changes from the development to production environments, and monitor website performance metrics.
💲According to ZipRecruiter, the highest annual earnings for remote web developers reach $103,699.
Graphic Designer
Graphic designers' core responsibilities include:
Generate compelling visuals such as graphics, illustrations, and layouts that align with project or brand guidelines.
Work closely with marketing teams, content creators, and other stakeholders to understand project requirements and objectives.
Use design software like Adobe Creative Suite for tasks including layout design, typography, and image manipulation.
Create design concepts and present them for approval, often participating in brainstorming sessions with team members.
Revise designs based on client or team feedback, ensuring the final product meets the project's goals and specifications.
Assist in crafting user experiences for digital platforms, which may include website layouts or application interfaces.
💲According to Talent.com, the median earnings for graphic designers in the United States were approximately $70,000 per year.
Affiliate Marketer
Affiliate marketers promote products or services and earn commissions for successful referrals.
Their key responsibilities include:
Identify profitable niches and target audiences for affiliate marketing campaigns.
Develop content strategies that include blog posts, social media updates, and videos to promote affiliate products effectively.
Insert and manage affiliate links within content, ensuring tracking is set up correctly for accurate commission attribution.
Regularly monitor and analyze campaign performance through metrics such as click-through rates, conversion rates, and ROI.
Continuously tweak campaigns based on performance data, seeking to improve conversions and overall effectiveness.
Connect to meet deadlines and collaborate in a team to achieve project and campaign goals
Prioritize tasks and allocate time effectively to meet project deadlines, employing time tracking tools to monitor progress and identify bottlenecks.
💲According to TrueList Blog, affiliate marketers' median salary is $80,530.
Customer Service Representative
Remote customer service representatives assist customers with inquiries, address their complaints, and provide helpful solutions.
Their key duties include:
Handle inquiries, troubleshoot issues, and provide accurate information to customers about products or services.
Investigate and resolve customer complaints, escalating issues when necessary to higher-level support or management.
Record customer interactions in CRM systems, keeping track of inquiries, comments, and resolutions.
Stay updated on product features, pricing, and policies to offer informed support.
Work closely with other departments like sales, billing, and technical support to provide a cohesive customer experience.
Meet or exceed customer service performance metrics such as response times and resolution rates.
💲According to Glassdoor, the median salary for a remote customer service representative in the United States is around $30,000 to $40,000 per year, depending on factors such as experience and location.
CRM Administrator
A CRM Administrator is responsible for managing and maintaining customer relationship management software and data.
Their responsibilities cover:
Set up and configure CRM software according to business requirements, customizing fields, forms, and workflows.
Provide initial training and ongoing support to CRM end-users, ensuring they are effectively utilizing the platform.
Oversee the import/export of data, perform data cleansing, and ensure data integrity within the CRM system.
Create and manage reports and dashboards that provide valuable business insights for decision-making.
Establish and enforce user roles and permissions to maintain data privacy and system security.
Coordinate with IT and vendors for system updates, ensuring a smooth transition with minimal disruption to users.
Track CRM performance metrics to gauge the system's effectiveness and plan for improvements.
💲According to PayScale, the median salary for a CRM administrator in the United States is around $60,000 per year.
Virtual Assistant
Virtual Assistants help with various tasks remotely, such as scheduling, research, and administrative work.
✅Their key responsibilities include:
Sort, filter, and respond to emails, forwarding important messages to appropriate team members.
Manage appointments, meetings, and calendars, ensuring that conflicts are avoided, and key deadlines are met.
Create, edit, and format documents such as reports, presentations, and spreadsheets.
Accurately input data into databases or spreadsheets, maintaining the integrity and confidentiality of the information.
Handle basic customer inquiries via email or chat, directing more complex issues to specialized departments.
Conduct internet research for various business-related tasks, such as market research or vendor comparisons.
Assist with invoicing, expense tracking, and basic bookkeeping activities.
💲According to Zippia, as of September 2023, the average annual salary of VA is $39,915.
Social Media Manager
The duties of a remote Social Media Manager (SMM) revolve around planning, and monitoring an organization's social media strategy to enhance brand awareness and engagement.
✅Their key responsibilities include:
Develop and maintain a content calendar that outlines the timing and substance of posts across various platforms.
Craft compelling posts, images, and videos tailored to each social media platform's audience and algorithms.
Monitor and respond to comments, mentions, and messages, fostering a sense of community and customer loyalty.
Track key performance indicators like engagement rates, follower counts, and ROI to evaluate campaign effectiveness.
Use analytics to refine social media strategies, and implement new tactics to meet business goals.
Monitor competitors' social media activities to gain insights into market trends and opportunities.
Work as a part of a marketing team and collaborate with other departments, such as sales and customer service, to ensure a unified brand message.
💲The national median salary for a Social Media Manager in the US is $50,473 per year.
Content Writer
The duties of a content writer focus on creating high-quality, engaging written material that serves a variety of purposes, from educating to persuading.
✅Key responsibilities include:
Identify and investigate topics that align with the content strategy and target audience's interests.
Write articles, blog posts, social media updates, and other types of written content.
Meet assignment deadlines and coordinate efforts in producing relevant business outcomes (TMetric can come as a handy solution for achieving work goals)
Incorporate relevant keywords, meta descriptions, and other SEO elements into the content to improve its visibility online.
Review and revise written content for clarity, coherence, and grammatical accuracy.
Work with other departments like marketing and design to align content with broader company initiatives.
Periodically update existing content to reflect current information, trends, or SEO best practices.
Track performance metrics such as page views, engagement, and conversion rates to assess the effectiveness of the content.
💲The average Digital Content Writer's salary in the United States is $50000.
Virtual Recruiter
The duties of a virtual recruiter focus on identifying, screening, and recommending candidates for various job openings within an organization.
✅Key responsibilities include:
Create and publish job listings on relevant platforms to attract potential candidates.
Review submitted resumes and applications to identify candidates who meet the required qualifications.
Conduct preliminary interviews via phone or video conferencing to assess candidates' suitability.
Compile a shortlist of candidates for further interviews, coordinating with hiring managers or departments.
Verify candidates' work history, references, and credentials as part of the vetting process.
Extend job offers and negotiate terms, including salary, benefits, and start dates.
Assist in the onboarding process to ensure a smooth transition for new hires into the organization.
💲According to Salary.com, virtual assistants' annual earnings range from $45,795 to $59,627.
Grant Writer
Grant writers are professionals who help organizations secure funding by writing persuasive proposals.
✅Key responsibilities include:
Identify potential grant opportunities that align with the organization's mission and projects.
Craft compelling narratives that adhere to grant application guidelines, effectively outlining the purpose, scope, and financial needs of the project.
Develop accurate budgets that detail how grant funds will be used, often in collaboration with financial and project teams.
Submit grant proposals within deadlines and keep track of application statuses.
Work closely with project managers, researchers, and organizational leaders to gather all necessary information for the proposal.
Maintain comprehensive records of submitted proposals, correspondence, and reporting requirements.
Provide necessary updates to grantors, fulfilling all reporting obligations stipulated in the grant agreement.
💲According to Indeed, grant writers get $59,600 annually.
Pros and Cons of Working From Home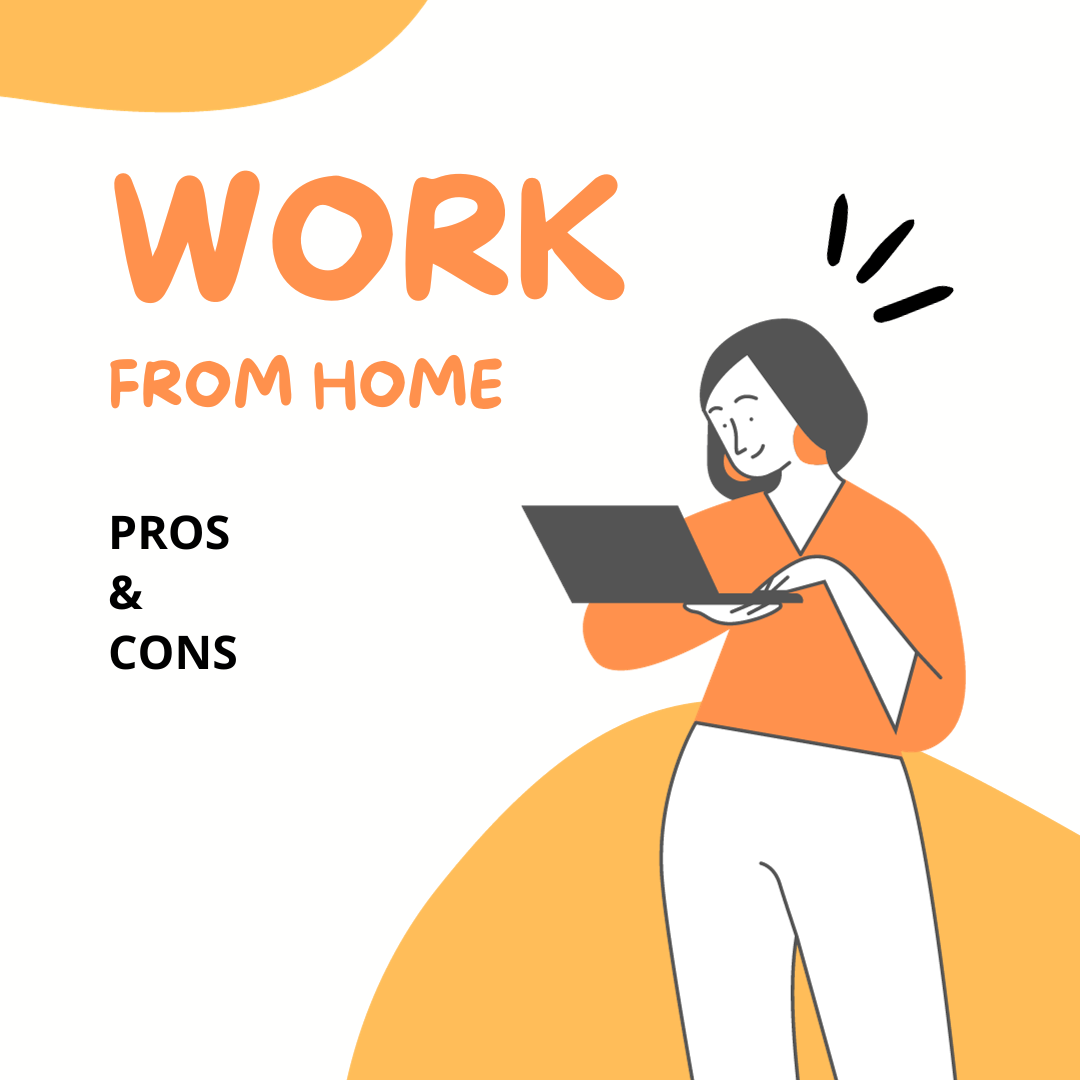 Before accepting the offer of a remote job, consider its advantages and disadvantages.
➕Flexibility: You can set your own working hours with the help of a reliable time tracker and have more control over your schedule.
➕ No commuting: No time wasted in traffic or crowded public transportation.
➕Comfort: Work in your pajamas, create your ideal workspace, and enjoy a familiar environment.
➕Potential cost savings: Save money on commuting, eating out, and work attire.
➖Isolation: Lack of social interaction and face-to-face collaboration with colleagues.
➖Distractions: Home responsibilities and household chores may interrupt your focus.
➖Difficulties in separating work from personal life: The boundaries between work and personal time can blur.
➖Limited access to resources and support: Lack of immediate access to colleagues or equipment for certain tasks.
Where to Find Work From Home Tech or Computer Jobs
There are lots of work sites and job boards that specialize in advertising work-from-home job opportunities, including well-known platforms FlexJobs, Remote.co, Indeed, LinkedIn, CareerBuilder, Glassdoor, etc.
These job boards offer a variety of work-from-home jobs in a wide range of industries, including technology, customer service, sales, marketing, and more. They also offer a variety of features to help job seekers find the right work-from-home job, such as advanced search filters, job alerts, and career advice.
Tips for Finding the Best Work-From-Home Opportunities
Grasp Typical Scams
Be cautious of offers that seem too good to be true, require payment upfront, or ask for sensitive personal information such as social security numbers or bank account details.
Investigate the Organization
Before accepting any offer, research the company thoroughly to ensure they have a legitimate business presence and positive reputation. Look for reviews online, check if they are registered with relevant authorities, and verify their contact information.
Never Make Financial Transfers
Legitimate employers should not ask you to send them money before offering you a job or paying you for your services. If someone asks you to wire funds or purchase equipment/software on their behalf, this could be a red flag of a scam.
Request Testimonials
Reputable companies usually don't hesitate to provide references upon request. If you receive an offer but cannot find any information about previous employees or clients, consider it a warning sign.
Conclusion
In conclusion, working from home offers a multitude of benefits, such as greater flexibility, improved work-life balance, reduced commuting costs, and more time for personal pursuits.
These advantages are especially pronounced in the IT sector, a promising arena abundant with remote and work-from-home job opportunities that cater to a variety of skill sets and schedules.
Whether you're in IT or exploring other industries, the landscape of remote work is rich and varied, offering endless possibilities for career growth, personal development, and overall well-being.
If you haven't yet explored the wealth of work-from-home opportunities available, now is a compelling time to venture into this increasingly mainstream mode of employment.