Don't Make These 10 Time-Wasting Mistakes
Increased productivity results from the subtraction of time waste. And the good news is that time-wasting mistakes are easily avoidable. Follow along with us to know what you can subtract from your time management strategies to get more liberated, productive, and, in the long run, happier.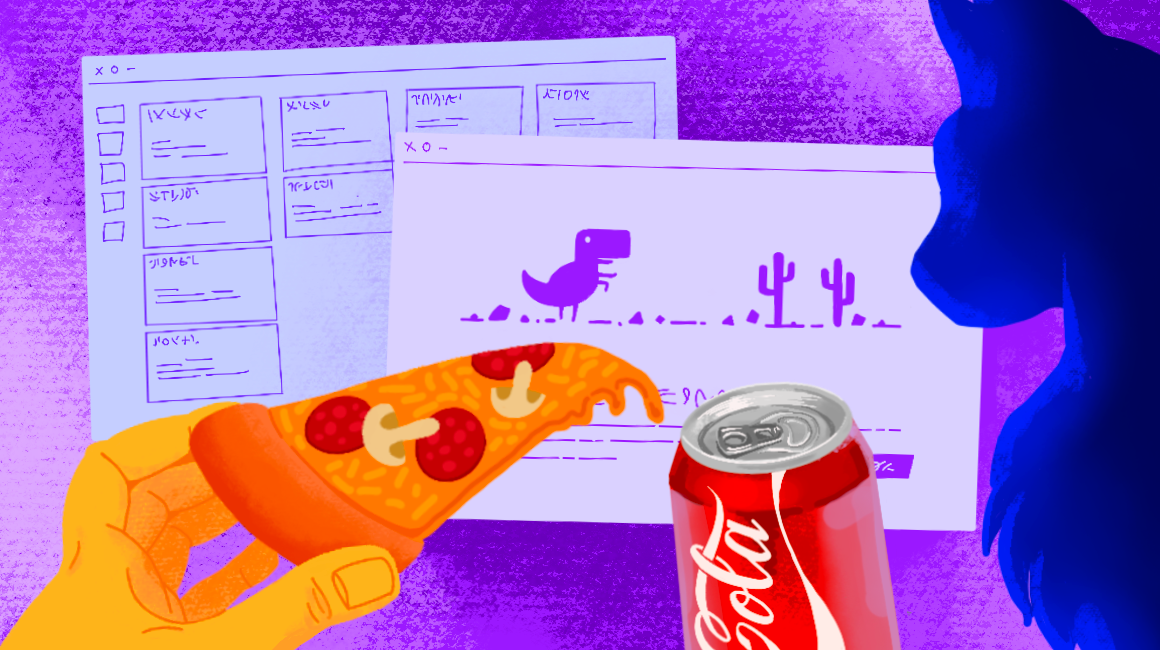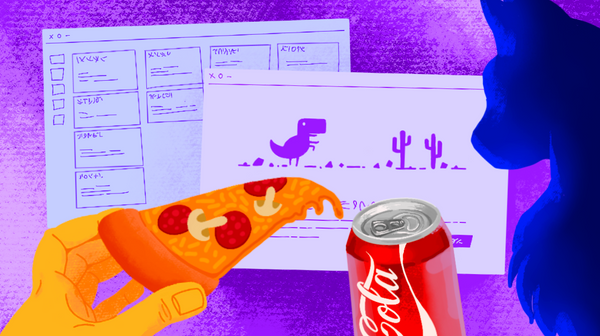 We take time abundance for granted, which, paradoxically, often scatters our focus and shapes time scarcity beliefs that result in making time-wasting mistakes. However universal the understanding of negative impact of time waste and irrevocable time loss may seem, some numbers related to the time use can still surprise:
🚩 studies show that people spend minimum of 120 minutes on social platforms daily
🚩 70% of workers admitted that they check email after 6 p.m. when they say they should be home relaxing
🚩 by National Statistics Council cited here , employees spend 37% of work time in meetings
🚩according to a meeting cost calculator, the cost of a 30-minute standup meeting with 5 attendees is $316
🚩on average, every 8 minutes a person has to cope with the challenge of regaining the focus at work because she gets interrupted.
The Silver Lining
Despite some head-spinning examples of time misuse, avoiding time wasting mistakes is not that hard: all you need is to know 'grey' areas and map their hidden traps. Though we can hardly control coming changes, we still can learn to control their magnitude in our life.
How? For a start, by shaping habits that can improve our 'relationships' with time and mastering the productive lifestyle-first approach. Why? Because increased productivity results from the subtraction of time waste.
The list below is about what must be marked with 'minus' to get you more liberated, productive and in the long run, happier.
Idling Habits
Why are habits, in particular those related to time management, important?
For one thing, they determine the speed we navigate along. And, at most, our habits contribute to our happiness. As Nick Wignall brilliantly put it:
Habits are the soul of mental health.
The cost of unproductive habits is hard to overestimate: they not only delay our own achievements but cause a higher likelihood of losing focus and falling into the procrastination doom loop.
The Best Time-Saving Solution 🎯🕙
Bad time management habits disguise within many questions starting from seemingly innocent 'What should I wear?' and 'What to order for lunch?' (if asked repeatedly) to more obvious ones signaling of time mismanagement (and looming burnout) 'Why am I always failing deadlines?' and 'How come I am always busy and tired?'
So the best method to 'rebuild habits repository'  is to initiate a new way of making decisions: reduce time to a minimum when it comes to making decisions that can be easily predicted (choice of clothes, food, days to pay bills, sleep routine, etc.). It will eliminate routine decision fatigue and save you time and energy on more meaningful tasks.  
If you don't know what to start with when trying to 'plant' a healthy habit, there is a great read here:
Emotions create habits. Not repetition. Not frequency. Not fairy dust. Emotions. When you are designing for habit formation — for yourself or for someone else — you are really designing for emotions.
In case you are persistently sticking to the wrong habits, 50 Tweaks to Change Your Life can assist you in making healthy choices by applying very practical tips to shift your focus and become more result-oriented (and finally start that 5- minute morning yoga).
Illogical Schedule
Ignoring basic scheduling rules that is reflected in either packing your schedule with tasks too heavily or allocating your time too loosely, results in time overrun and resource extra cost. The day troubled with an overlap of meetings or poorly calculated time estimates adds stress to turbulence, which turns time waste into experiencing bitter feelings.
Moreover, when people have to adjust to changes happening at a breakneck speed like now, the properly set schedule can be the only steering wheel they need to hold to. Luckily, there are lots of proven ways to curb the scheduling chaos and prevent time loss.  
The Best Time-Saving Solution 🎯🕙
Ultimately, a good schedule you are likely to commit to has the following attributes:
It's neither too long nor too short (with the optimal number of 3-5 most important daily tasks)    
It regards task dependencies
It has time time estimates
It is determined by pre-defined goals, which makes it transparent and logical.
Building in 'logic' into daily schedule helps you link time, priorities and goals into a clear picture of realistic expectations, which brings a profoundly liberating effect and highlights the meaningfulness of work. To delve deeper into effective and simple scheduling methods that work, we recommend you read here.
Trying Too Hard
'Hustle hard' has been an extremely popular mantra for obvious reasons: it promises higher business and personal satisfaction and bigger income generation.
Nobody is saying that pushing your potential is bad but stretching yourself beyond the reasonable limits is depleting, to say the least. Moreover, sometimes trying too hard and juggling too many projects will bring the results directly opposite to the expected ones.
The Best Time-Saving Solution 🎯🕙
Handling multiple projects at expense of 'me-time' can backfire which, in hindsight, may feel like a time waste. According to a time management coach Elizabeth Grace Saunders, ignorance of overwork is not an excuse:
If you're not proactively making time for yourself, your overworked body and mind might make it for you.
Still in the mood for pursuing the 'having it all' idea? Then you need to exercise 'healthy hustling' to remove the illusion that every minute counted. Make a balanced distribution of work and off work time your ultimate goal and 'unlink' the connection between self-worth and hard work (there is none).
Recalibrating can greatly benefit you: it prevents the loss of focus, keeps you motivated and consequently, more productive.    
Quitting Before Start
Cultivation of resilience means acquiring the trait that can probably become our most valuable asset for achieving our goals including ones related to time waste prevention. To grow the idea into a fulfilled project, we need not only time and resources but determination and resilience to proceed. Quoting Jessica Herring:
You have to see failure as the beginning and the middle, but never entertain it as an end.
Quitting is not a flaw because at times when we exhausted all the opportunities we should withdraw and feel satisfied with the experience rather than an achievement. Quitting becomes a flaw when we find ourselves in constant search for shortcuts and immediate rewards.
The Best Time-Saving Solution 🎯🕙
To avoid a path of zero resistance and get tempted by the promise of instant gratification that ruins the chances of long-term planning and growth, you can start with building in your daily routine Mel Robbins' 5 Second Rule based on a simple yet genius rocket launch calculation that will catapult you out of your comfort zone and keep you moving with a guarantee.
It will let you feel motivated not only by external circumstances but increase your intrinsic motivation (read on tools for boosting your internal drive here), which greatly assists in keeping the focus on the goal no matter what.
Ignoring Breaks  
While perseverance comes as a top-rated professional quality, demonstrating it at expense of ignoring breaks must be disapproved due to proofs of a connection between non-stop work and a decrease of productivity.
When it comes to top performance, the real goal is to achieve it more than once. Hence, to do your best work consistently, you need to give breaks a mandatory status. They are your 'lawful' source of replenishing energy and self-care.
The Best Time-Saving Solution 🎯🕙
Aside from lunch breaks, explore the highly beneficial microbreaks (a brief meditation, a stretching exercise, watching a funny video, etc.). The point is to start small for spotting ways of 'fast charging' that guarantee to disengage you from your work mindfully, bring stress relief, restore your attention and boost your energy..
Set reminders so that you had no excuses to fail that highly-needed commitment to yourself. To master the art of productive breaks, we recommend a read here.
Among the top break activities that will enrich your time management there are journaling sessions, short nature walks, and listening to music.
Planning Without A Strategic Vision
People enjoying  entrepreneurial success usually spend lots of time working on the growth of their business. A typical rookie mistake is to plan short-term without regarding the aspect of progress and scaling. It heads to less productive time use and blockages on the way of expansion.
The Best Time-Saving Solution 🎯🕙
Planning strategically allows you two very important things: to stay in zone of accomplishment while staying realistic amid complexities of external influences. Ironically, to build proper time and project management strategies and reduce mistakes at the stage of planning, we usually need to invest time into thorough research of existing scenarios for a better prioritization and more accurate forecast of outcomes.
There is a lot of evidence that people that are well-informed of consequences of their actions are prone to making more thoughtful decisions, which make an impact in long-term perspective, help craft a strategic vision and remove blindspots.
Digital Overload
Another important time management hack is related to addressing the issue of our increased connectivity in response to the necessity of social distance and global shift to remote work.
Recent studies signal of the surge of utilizing time in digital environments, which causes overload, provokes stress and increases the likelihood of burnout. Another challenge of coping with technology avalanche roots in changes in our digital behavior that we could miss due to prolongated time online. Meanwhile, the more screen time we incorporate in work daily, the more control and awareness it requires.
The Best Time-Saving Solution 🎯🕙
To mitigate risks of digital overload and unproductive time use in the new normal, it is essential we include time tracking in work. It can create time for self-reflection on any event of importance, identify time sinks and address your limitations due to excessive screen time.  
For better prioritizing within time allocation and mapping the optimal path to accomplishment of the goals, time tracking proves to be an effective technique that brings online time under control and, thus, assists in creation of healthy foundations for organizing work from home and preventing of work life imbalance.
Decision Fatigue
Within a fast-paced work environment, it can be hard to avoid contemplating things over before deciding on the option that provides the best solution, builds in the project management goals, and, overall, suits the plan best of all. But functioning in decision making mode non-stop can lead to decision fatigue and, unavoidably, time loss.
Decision fatigue is associated with a significant drop in productivity upon performing a big amount of decision-making tasks. It causes malfunction of performance and unproductive use of time.
The Best Time-Saving Solution 🎯🕙
To ease the decision-making process throughout the day, opt for the following techniques that proved their effectiveness:
🕑 minimize the number of decisions by application of tools that optimize work routine and contribute to 'granularity' of your work experience (task planners, project management systems, virtual assistants, etc.)
🕑 to achieve clarity and exclude extra efforts, implement trackers for removal of assuming and guessing games off work agenda (for instance, use automatic time trackers for calculation of work time)
🕑 create reasonable constraints on work time, breaks, routines and expected outcomes. You are more resistant to distractions in the morning, according to recent studies, so in case it suits your schedule, make room for the important decision making at this time.
Letting Miscommunication In  
According to research, 2020 has shaken not only our employment and careers but our behavior shifting 'emotional gears' dramatically.
The number of respondents choosing anger as one of their top emotions has more than doubled since March — rising from 20% then to 45% in September.
The Best Time-Saving Solution 🎯🕙
To decrease the impact of these negative communicative tendencies make sure you strive for being on the same wavelength with your respondents, which will prevent delays and help avoid hurdles. Make clarity your top priority for removing ambiguity in business communication either it is related to a description of project deliverables, project reports or a simple reminder of the coming Zoom call agenda.
Communicate your messages with tactfulness and clarity. Ambiguity adds more uncertainty, which  is corrosive and leads to decreasing productivity, stifling initiatives or, in a worst-case scenario, endangering the collaborative environment. Set clear and transparent objectives to increase the effectiveness of communication and prevent 'time burn'.
Failure To Create Workspace  
The pandemic reshaped the working world by increasing the number of work-from-home employees. Truth be told, for making the best of flexibility and freedom of time allocation as the main perks of remote work, it's our choice of technology that is going to play a crucial role in managing better under the pandemic.
The call for digital omnipresence pushes us to search for best tools that can optimize the work process and address the challenges associated with remote work. In particular, well-organized virtual workspace meet the requirements of your digital wellbeing and business efficiency. With tools that optimize rather than add to social distractions, you can get an enhanced experience of work and achieve work life balance.  
The Best Time-Saving Solution 🎯🕙
Here's how you can optimize: invest actual time and effort into finding tasks that require to be automated within your workflow.
List the processes you use most often, and break them down step-by-step. Then make a choice about what tools are best-suited for improvement of processes and start testing.
In particular, pay great attention to time allocation: more than often we need to examine it under a microscope to get results. Once you know your productive routines, there is no stopping your peak performance.
The rule applicable for building the proper strategy in organizing your workspace with efficiency is calculated by time your utilize on admin routine: the less time you spend on minor choices, the more productive and energized you feel.
Demand for the proven and familiar in these times of uncertainty is essential. Find recommendations of tools for productive workspace that tested to be effective here (for task management), here (for virtual collaboration), and here (for project management and team communication).
To Conclude
To avoid time wasting mistakes, it is essential to keep the focus not on giving more (because with a limit imposed on us by 24 available hours, it is impossible) but on taking less when it comes to optimizing work and setting boundaries.
In case we didn't convince you, and time wasting is still an appealing idea, we suggest you do it in an awesome way.