TMetric tips and tricks. How to use it to the max
Developing time tracking skills leads to more productive and profitable work. TMetric fares well for the purpose of time tracking the work hours in the business environment. Just find the tricks of using it to the max.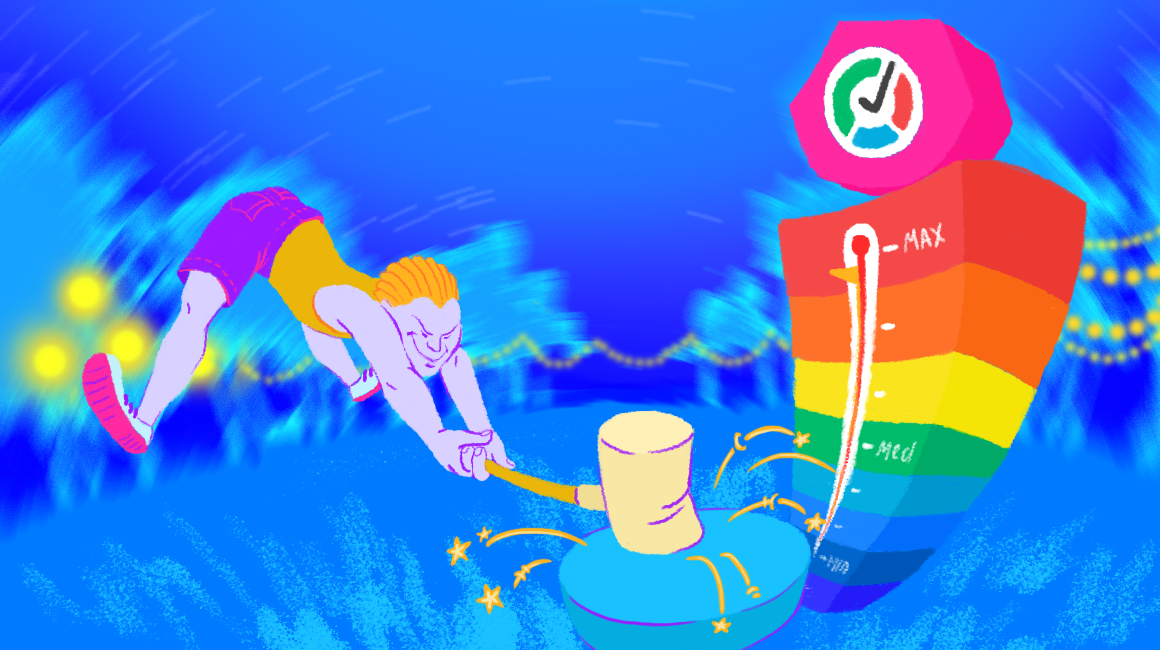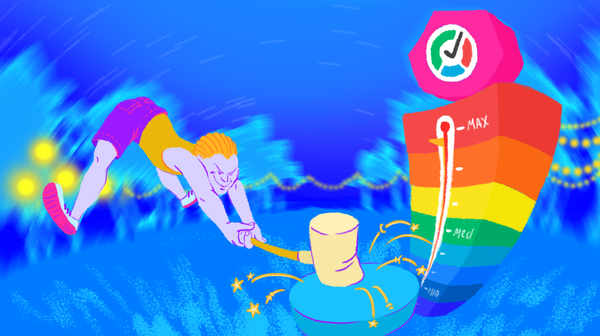 The automatic time tracking presented by TMetric and its alternatives, has been a practice in action only for two decades but, fast and confident, it won over manual calculations that fitted the business needs badly and were error-prone.
Below, we present the scope of cases when knowing all TMetric time tracking tips and tricks across multiple business domains guarantees to improve employees' time-consuming habits and benefit both the company and its workforce.
TMetric for Employees' Engagement
Employee engagement is at risk if employers fail to provide the proper tools vital in organizing knowledge worker's routine. A time tracker is one of digital assistants that enables employees to get all detail on time and work being done in one neat timeline, which makes TMetric ideal:
for more efficient scheduling work hours daily

for precise work hours calculation
for unburdening employees of laborious tasks.  
Activity evaluation built in TMetric timeline assists in identifying inefficient time spending.
In fact, according to research from Salary.com, 31% of employees waste roughly 1 hour daily.
Employees themselves can often be surprised about how much of their time is spent on administrative or communication tasks.
🕑🐱‍👤In this case, time tracking data is of value in deepening employees' engagement as it helps to reset priorities in favor of important tasks over urgent ones, and identify what assisting tools can optimize the routine further.  
Without setting boundaries and maintaining work life balance, everything that can go wrong will eventually go wrong. In the target-chasing environment you are exposed to the risk of burnout, which is easier to prevent than to cope with.
To have the opportunity of building rest ethic, minimize the stress and remove unjustified pressure, applying a time tracker can be that very solution you need.
TMetric lets you not only carefully track the performance of daily tasks or projects of any scale but optimize planning your time off. TMetric Time Off Module has two  'click-to-access' sections:
Requests (submitted and delivered for employer's approval by email instantly)
Balances (categorized information on time off employees can use).
Using the options of the Module, employees can keep their work well-calibrated both with personal and company calendar for meeting deadlines and maintaining work life balance at best.  
🔊 This initiative works as both HR management system and as a means of preventing work stoppage and overlap of schedule.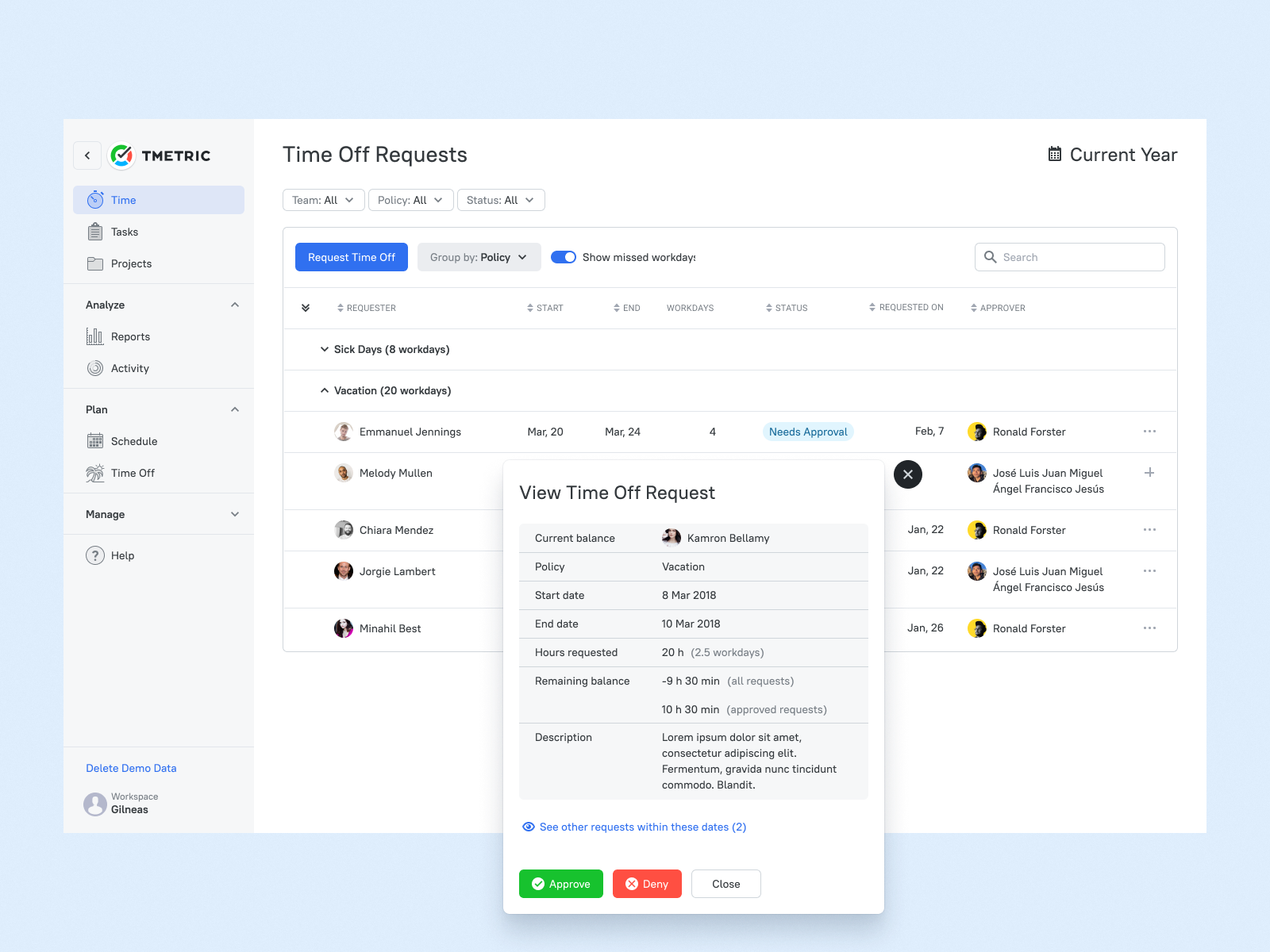 🕑🐱‍👤Apart from facilitating HR work, Time Off planning in TMetric syncs team efforts and encourages flexibility.
To increase productivity, it is not enough to have a tool to measure time.
TMetric reports demonstrate the diverse options for analysis (app usage, time spent on tasks filtered by categories and projects, etc.). Using these reports, it is easy to address areas of inefficiency so that employees could focus on:
true value-add activities
taking the itemized approach to work assignment.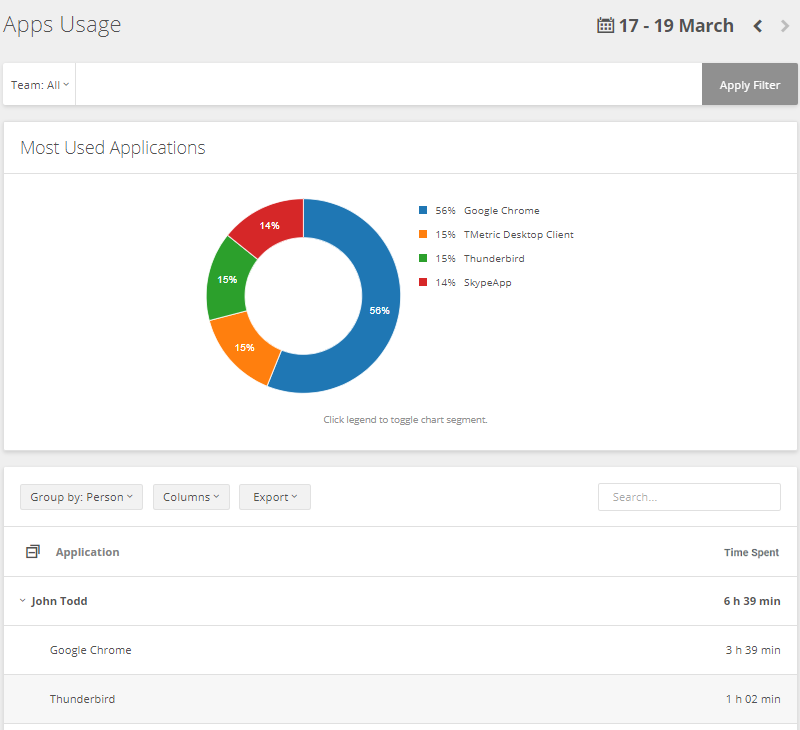 Applying TMetric time reports, you enable teams to forecast time and resource allocation with high level of accuracy and get desired results within the required time.
Furthermore, taking a repressive enforcement-led  approach to time tracking has more cost than benefit as focusing exclusively on time calculations harms work culture and brushes off accountability in the long run.
🕑🐱‍👤Meanwhile, incorporating analysis from time tracking reports guarantees to facilitate admin routine that can prevent disruption of creativity.  
Brian Reilly, Digital Marketing Strategist at BankBound:
... data provides a lot of clarity around product pricing, hiring, and forecasting.
TMetric is used for time tracking and keeping businesses of any size running.  The fundamental TMetric concepts embody the optimization  of administrative tasks to strengthen:
profit-generating activities
diversification of profitability channels
marking billable hours.
Furthermore, whether it is a small company or big enterprise, TMetric time tracking data helps you keep your business money-making. Time tracking provides best budget and definitive estimates for:
project completion according to schedule
prevention of overrunning budgets
ensuring timely payments.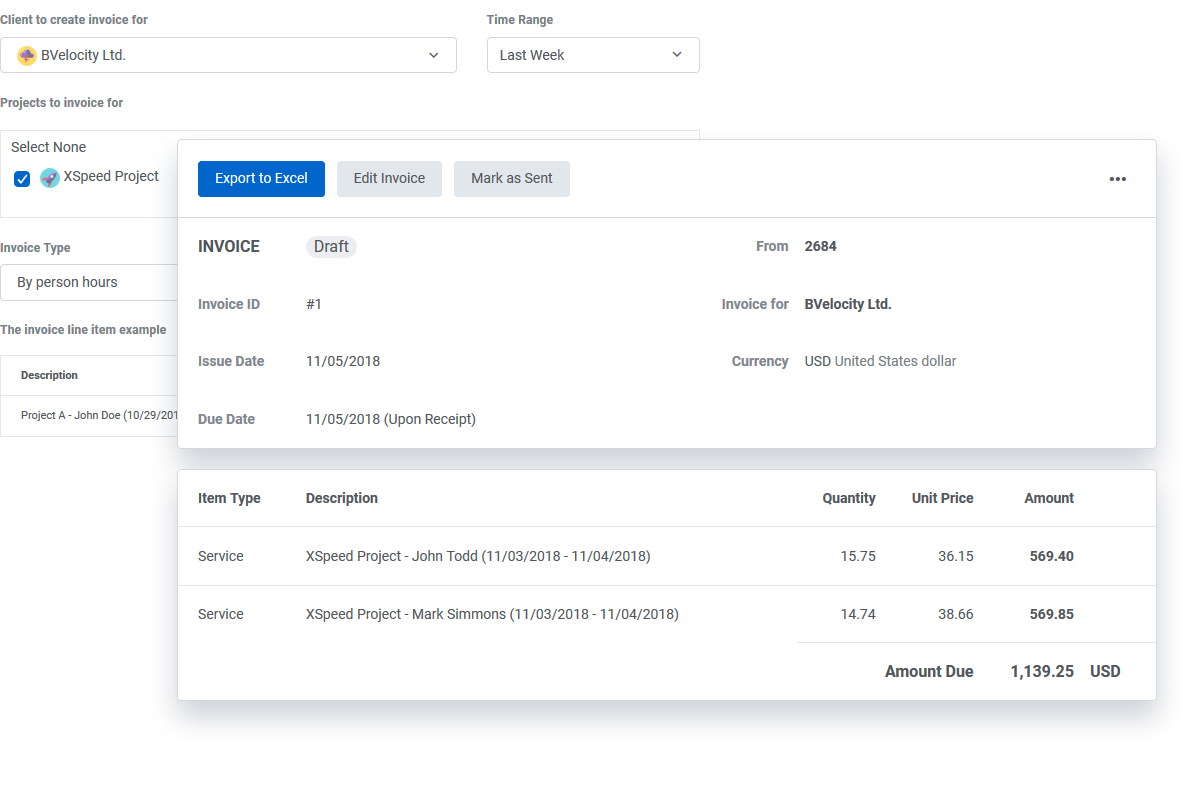 🔊 Business aiming at growth follows the rule 'scale or fail', and choosing the tools like TMetric brings automation solutions in optimizing time on accounting-related tasks for saving effort and achieving increased profitability.  
Patryk Hoffmann, Founder and CEO of the MyLead affiliate network:
This solution means that asking for payment is now a low-impact element and allows for a quick return to work. What's even more, our employees can settle not only a single hour, but also each minute they have worked.
With time tracking data in TMetric reports, teams can tap in all insights they need to maintain the reasonable proportion of  admin tasks and result-producing tasks. For instance, TMetric time tracking enables teams to keep the key ratio of 'the amount of meetings that is really important' rather than 'the amount of meetings that seems like important'.
This statement is of special value when remote team management is in focus: with the justified desire to compensate the distance and limitations on face-to-face communication, there is a danger of 'zoom overflow', which oftentimes produces fatigue and decreases productivity.
🔊Keeping eyes on time metrics will surely help to avoid these negatives outcomes.

🔊 TMetric is a proven solution for managing team work in remote mode, distributing workload evenly because and keeping team agility on the high level because TMetric wide functionality enables businesses to get transparent vision on employees' performance indicated in time allocation.
BizStream Team:
We now spend much less time on having to do timesheet reviews and our team has a tool that makes time tracking much easier for them.
Key Takeaways ✅
To use TMetric to the maximum, employers can:
incorporate clear time tracking policies into work routine  
show the opportunities of TMetric timelines in prioritizing work  
encourage employees to use TMetric to schedule work with efficiency
activate Time Off Module application by employees and HR
promote work life balance
use TMetric for managing distributed workforce
apply TMetric for billing
utilize time tracking data for unlocking the profitability potential
enhance employees' work experience with rewards based on time saving  
Implementing an advanced time-tracking system brings focus on perfecting performance and instant improvements to the following areas:
Employees' Engagement
Time Off Planning
Business Productivity
Profitability
(Distributed) Team Management.
Developing time tracking skills leads to more productive and profitable work. TMetric fares well for the purpose of time tracking the work hours either it is applied in monitoring personal or business productivity, and the trick of using it to the max pertains to the implementation of TMetric functionality across multiple business departments.